Wednesday April 15, 2015, 7:00 am to 8:30 am
Silicon Valley Prayer Breakfast Networking Event
Bobby Evans, SF Giants Vice President and Asst. GM
Stanford Faculty Club, 439 Lagunita Drive, Stanford, CA 94035

Bobby Evans, VP Assistant General Manager, San Francisco Giants, is in his 22nd season as part of the Giants baseball operations department. He is a valued member of the Giants brain-trust which has contributed to helping the organization win three World Series titles in the past five seasons (2010, 2012, 2014) and has helped the organization be named the Topps Organization of the Year in both 2009 and 2011 and the Baseball America Organization of the Year in 2010. Bobby assists GM Brian Sabean on all Major League and amateur contract negotiations, player acquisitions via trade or free agency and all areas of Major League operations. He is also responsible for overseeing waiver and rule compliance and assisting Dick Tidrow in overseeing the organization's minor league system. In addition, he oversees the signing of the organization's top picks in the annual First-Year Player Draft.
In 2012, Evans received the Bowie Kuhn Award, which is presented annually at the Baseball Winter Meetings (since 1984) to an individual, team or organization who demonstrates support of the chapel program in professional baseball.
The Silicon Valley Prayer Breakfast holds annual and quarterly events. These quarterly events at Stanford are smaller gatherings (60-80 attendees) held at the Stanford Faculty Club and are open to all. All of these events are intended to showcase real stories of Christian faith in the everyday workplace.
___________
Saturday, April 18, 2015, 1:00 to 4:00 pm
Elevating Entrepreneural Excellence
GSV Labs, 425 Broadway St, Redwood City, CA 94063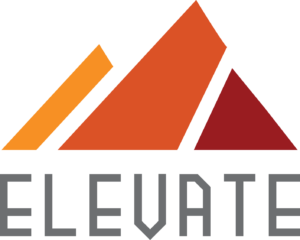 Elevate is a national faith-based business plan competition for students. Elevate's vision is to elevate and mobilize a generation of entrepreneurs, investors, and leaders to work for the good of others, to use God-given gifts, and multiply God's resources for God's purpose and kingdom.
Elevate's format is modeled after the March Madness of the NCAA Basketball Tournament. Teams from around the country submit applications to regional competitions. Regional Finals winners are awarded $20,000 investments, and the top 4 regional winners will travel to the National Finals to compete for an additional $50,000.
Speakers:
Steve Saccone, Executive Pastor at Awakening Church in the San Francisco Bay Area and author, PROTEGE: Developing Your Next Generation of Church Leaders
Frank Chen, Partner at Andreessen Horowitz
Business plan presentations from the top 4 student teams from around the nation
Hosted by Jenni Catron, Executive Pastor, Menlo Park Presbyterian Church and author of Clout: Discover and Unleash Your God-Given Influence
Don't miss out on this opportunity to support these budding entrepreneurs, networking with other faith-based entrepreneurs in Silicon Valley, and hear from pastors and leaders in this space. For more information, see www.elevatebizplan.com
__________