Wednesday, November 5, 7:00 am to 8:30 am
Isaac Sundarajan, Strategy and M&A Expert to Speak at the SVPB Networking Event
Stanford Faculty Club, 439 Lagunita Drive, Stanford
An event sponsored by the Silicon Valley Prayer Breakfast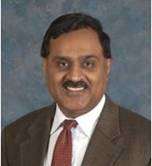 Isaac Sundarajan is an accomplished Silicon Valley executive who's managed both international business and technical teams for companies of all sizes, including L&T Infotech, a $14B conglomerate. From L&T, Codenomicom, CoWare/Synopsys and Cadence, he has served roles as Chief Strategy Officer, CEO, EVP of Product Engineering, as well as executive roles overseeing global marketing, strategic marketing and alliances and M&A initiatives. Isaac has a EE degree and Masters from the University of Madras and Florida Institute of Technology, as well as an MBA from Arizona State University. He and his wife are very active in charitable organizations in both the US and India, including founding Lighthouse for Women which provides help to destitute girls and human trafficking victims. Isaac will share his personal journey, his faith and the intersection with his accomplished business career.
Cost is $20.  Register here
____________
Saturday, November 22, 10:00 am to 12:30 pm
"Vision for Technology and the Bay" with VMware CEO, Pat Gelsinger
Crowne Plaza Foster City – Drake Room, 1221 Chess Drive, Foster City, CA
An event sponsored by the Chinese Entrepreneur's Association SF Bay Area
Pat Gelsinger, VMware CEO, will share his life journey and some of the key lessons he learned to rise to lead VMware, the 5th largest software company in the world. He will also share on the direction of the technology industry as we move into the the Mobile-Cloud Era. Finally, he will discuss the challenges and opportunities we have living in the Bay Area.
Cost is $32.64.  Register Online