Thursday, February 26, 2015, 7:00 to 9:00 pm
Q Commons
Featuring:  Malcolm Gladwell, Soledad O'Brien, and Mark Burnett
FiveStars, 321 11th Street, San Francisco, CA
Come hear bestselling author Malcolm Gladwell; broadcast journalist Soledad O'Brien; and television producer Mark Burnett by televideo, as well as local speakers.
______
Friday March 13, 2015, 7:00 am to 8:30 am
Silicon Valley Prayer Breakfast
Kirk Perry, Google President, Brand Solutions
Hyatt Regency, 5101 Great America Parkway, Santa Clara, CA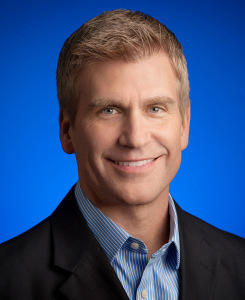 Kirk Perry is responsible for driving Google's global revenue with the world's largest advertisers and agencies. Before joining Google in 2013, he spent 23+ years at Procter & Gamble (P&G).
Kirk joined the P&G marketing organization in 1990 working on some of the most iconic global brands before moving to Asia for two 3-year assignments in Korea (as Marketing Director) and then Japan (as Marketing Director and then General Manager). He returned to the U.S. as Vice President of North America Baby Care for 5 years and then became Vice President of US Operations & North America Media & Marketing. His final post at P&G was President of Global Family Care before departing for Google.
Outside work, Kirk is passionate about serving others. Board affiliations have included The Ronald McDonald House, The CityLink Foundation, The United Way Campaign Cabinet, March of Dimes National and Regional boards, University of Cincinnati Foundation and Vice Chair of the University of Cincinnati's Bicentennial Commission. He has also coached youth sports for the past 15 years (football, baseball, basketball, softball, soccer). Kirk lives in Los Gatos, has been married to his wife, Jacki, for 24 years, and they have four beautiful children.  To read more about Kirk, see Kirk Perry's interview.
__________
Saturday, March 21, 2015 9:00 am
Silicon Valley Discipleship Walk for Water
Parking lot of St. Timothy's Church, 5100 Camden Ave., San Jose, CA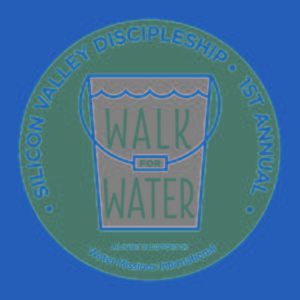 A 4-mile walk to support Water Missions International, a non-profit Christian engineering ministry that designs and provides safe water solutions to people in more than 49 developing countries. See the story on the walk at A Million Dollar Vision.
While the Water Missions staff and volunteers work to quench the physical thirst of the millions in need, Water Missions also delivers the message of spiritual hope through the opportunity to hear the Gospel of Jesus Christ.
The event will include entertainment by Grammy award winner Ashley Cleveland.