[vc_row][vc_column][vc_custom_heading source="post_title" font_container="tag:h2|text_align:center" google_fonts="font_family:Cinzel%3Aregular%2C700%2C900|font_style:400%20regular%3A400%3Anormal"][vc_column_text]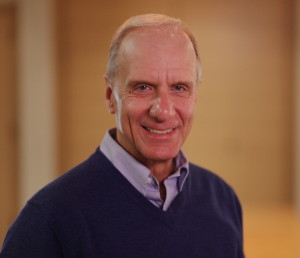 My name is "Skip" Vincent Vaccarello.  I am the author of this site and of the upcoming book by the same title.
Business Background
I have over 30 years of experience in leadership positions for Silicon Valley technology companies.   In 1979 I came to Silicon Valley, as the VP of Operations with VisiCorp, the provider of the industry's first spreadsheet, VisiCalc, and a pioneer during the personal computer revolution.   Most recently, I served as President and CEO of Applied Weather Technology, a global company providing software and services to the maritime industry.   My other experience includes CEO of Communications Solutions, Inc., division general manager for 3Com, and co-founder and CEO of The Saratoga Group.  In addition to writing, I currently work as a principal consultant with the executive mentoring firm, Korora Partners.  I earned a BA in economics with honors from Harvard and an MBA with honors from the Boston University School of Management.
Faith Background
From a young age I had a belief in God, but put faith aside beginning in the late 60's and 70's as I focused on career, family, and sports.  In the mid-80s, I came back to faith through the encouragement of a few friends and by immersing myself in both the Bible and books on the evidence for Christ and the Christian faith.  The overwhelming evidence convinced me that Christ is who He says He is – the son of God and our Lord and Savior.
I am a founding partner in a church plant called New Beginnings Community Church (NBCC), chair the Silicon Valley Prayer Breakfast, serve on the Advisory Board of The Salvation Army — Silicon Valley, and enjoy helping people on a one-on-one basis with their faith journey.
Why this Website?
The seeds of this Website and book were planted when after a discussion with fellow alumni at a Harvard reunion, I read a book we were given called Finding God at Harvard by Kelly Monroe (now Kelly Monroe Kullberg).  One of Monroe's goals in writing that book was to show that one can be both intelligent and a committed believer and follower of Jesus Christ.
Although Silicon Valley is often characterized as a place of high technology, materialism, and secular values, it is also a place where God is at work in the lives of many people.  Through this Website and book, I hope to tell those stories.[/vc_column_text][/vc_column][/vc_row]