Patrick Lencioni to Speak on April 5
Spiritual Journeys in a High Tech World
Sponsored by: Connect Silicon Valley (formerly called the Silicon Valley Prayer Breakfast)
When: Friday, April 5, from 7:00 am  to 8:30 am, with Breakout sessions to 11:30 am — Doors open at 6:30 am
Where: Santa Clara Convention Center, 5001 Great America Parkway, Santa Clara, CA 
Cost:  $50
Speakers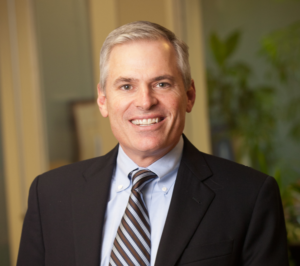 2019 Keynote Speaker
Patrick Lencioni is speaking at the 25th anniversary of Connect Silicon Valley's Annual Breakfast. Patrick is founder and president of The Table Group, a firm dedicated to providing organizations with ideas, products and services that improve teamwork, clarity and employee engagement.
Lencioni's passion for organizations and teams is reflected in his writing, speaking and executive consulting. He is the author of eleven best-selling books with over five million copies sold. His capstone book, The Advantage, is the pre-eminent source on organizational health.
After sixteen years in print, his classic book, The Five Dysfunctions of a Team, remains a weekly fixture on national best-seller lists. Released in 2016, The Ideal Team Player is a much-anticipated follow-up to his team book and also a Wall Street Journal best-seller. ​
The wide-spread appeal of Lencioni's leadership models have yielded a diverse base of speaking and consulting clients, including a mix of Fortune 500 companies, professional sports organizations, the military, non-profits, schools and churches.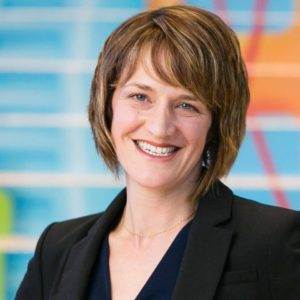 Sue Warnke, Salesforce
Senior Director of Engineering Content, President of Faithforce San Francisco
Sue Warnke is the President and co-founder of Faithforce San Francisco, the president of the Christians@Salesforce network, and the Senior Director of Engineering Content at Salesforce. After a lifetime as a proud agnostic, Sue had a life-changing encounter and converted to Christianity in 2017.
In the short time as a new Christian, Sue has been busy helping spark a movement of authentic faith in the workplace. In her 19 years in the Technology industry, Sue has managed over 60 engineers and technical writers. She has a Masters in English and was profiled in Liz Wiseman's best-selling leadership book, Rookie Smarts.
Connect SV Breakouts – NEW
Stay after the main breakfast event for our inaugural Connect SV Breakout Sessions. Join moderated conversations with industry experts featuring key topics on faith and the global marketplace.
A Conversation with Patrick Lencioni: Building Effective Corporate Culture
Venture Capital Panel: How Faith & Venture Capital Mix
Is Science Irrational without God?
Innovating with God in the Marketplace
Schedule of Events:
Program 1:
Annual Breakfast Event  7:00 – 8:30 am
Networking: 8:30 – 9:15 am
Program 2:
Breakout Sessions I  9:15 – 10:15 am
Breakout Session II  10:30 – 11:30 am