Dr. Tom Bradicich
VP HP Fellow, Global Head of Edge and IoT CoE Labs at Hewlett Packard Enterprise
Sponsored by: Connect Silicon Valley — An Engage Breakfast Event
When: Wednesday, January 29, from 7:00 am  to 8:30 am
Where: Palo Alto Elks Club, 4249 El Camino Real, Palo Alto, CA
Cost:  $20-$25
Speaker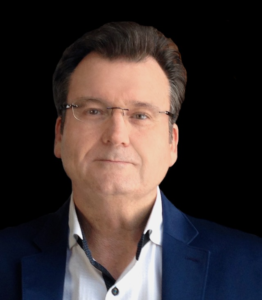 Dr. Tom Bradicich is VP, Hewlett Packard Fellow, and Global Head of Edge and IoT CoE & Labs, at Hewlett Packard Enterprise (HPE). Tom was named in CRN's Top 100 Executives and Top 25 Disrupters for 2016, 2017, and 2019, is an inductee in the NC State University Alumni Hall of Fame and was elected to the IBM Academy of Technology.
At the Connect Silicon Valley Engage event, Tom will discuss his heart for God and how is faith guides him in business and technology leadership.
________________
Equip!
HOW TO CASUALLY SHARE YOUR FAITH
Sponsored by: Connect Silicon Valley and No Blind Faith
When: Saturday, Feb. 1, from 8:30 am  to 1:00 pm
Where: Venture Christian Church, 16845 Hicks Rd., Los Gatos, CA
Cost:  $30-$45
Come find out:
How to start a God conversation without being socially awkward?
If the people at your workplace or school are not ready for the answers you'd like to share with them, learn how to ask "wondering questions" which naturally help you to start a spiritual conversation (without it sounding like a marketing tactic).
Discover how noticing can create a space for real conversations to happen authentically.
Learn to "listen" people into God's kingdom.
Doug Pollock
Author of
God Space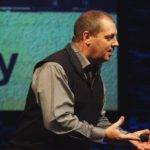 Doug Pollock is committed to guiding God's people into outward focused living. He is an author, a speaker, and a reflective practitioner whose focus is to help Christ-followers worldwide increase the quality and the quantity of their spiritual conversations in practical, doable, and authentic ways. Since 1983, Doug's ministry with Athletes in Action has taken him to 39 different countries, 6 continents, and most of the United States to share God's never-changing message with an ever-changing world.
Also speaking are:
Kirk Perry
President of Google Brand Solutions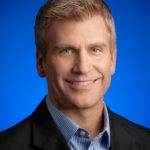 Kirk Perry is President of Google Brand Solutions, where he is responsible for driving Google's global revenue with the world's largest advertisers and agencies. Formerly, he was President of Global Family Care for the Procter & Gamble Company where he spent 23 years in corporate and international positions.
Skip Vaccarello
Managing Partner in 1Flourish Capital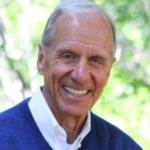 Skip Vaccarello has over 35 years of experience leading Silicon Valley technology companies. He is a General Partner with the venture capital firm,1Flourish Capital, and the author of, Finding God in Silicon Valley. Skip also chairs Connect Silicon Valley, an outreach ministry which hosts various speaking events in Silicon Valley
________________
Connect Silicon Valley — Annual Breakfast
"A Reason for Hope"
When: Friday, March 20, from 7:00 am  to 10:30 am
Where: Santa Clara Convention Center, 5001 Great America Parkway, Santa Clara, CA
Keynote Speaker:
Mark Whitacre
Corporate whistleblower, COO Cypress Systems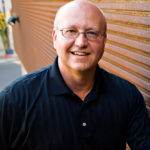 Mark Whitacre is an Ivy League Ph.D. who is considered the highest-ranked executive of any Fortune 500 company to become a whistleblower in U.S. history. He was responsible for uncovering the Archer Daniels Midland (ADM) price-fixing scandal in the early 1990s. In an associated scandal, Mark served eight and a half years in Federal prison, where God redeemed his life and experienced a reason to have hope.
Currently, Mark is COO & Chief Science Officer at Cypress Systems, Inc, a biotech company involved with human clinical trials for cancer.
Drawing from his unique history, Mark provides an inspiring story of redemption and one-of-a-kind insight into corporate ethics, corporate greed, and the warning signs of a flawed corporate leadership.
Also speaking is:
Holly Liu
Co-founder of Kabam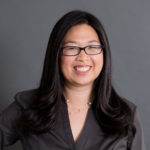 Holly Liu co-founded Kabam, a mobile game company that grew to over 1,500 employees and built hit games such as Marvel: Contest of Champions, Fast & Furious: The Game, and Hobbit: Kingdoms of Middle Earth, and Kingdoms of Camelot.
In 2013, Holly was named to Forbes' "Top 10 Women Entrepreneurs to Watch" and one of Fortune's "10 Most Powerful Women in Gaming." In 2015 -16 she spent a year overseas in China as Chief Development Officer developing key relationships that led to their exit to Netmarble and FoxNext in 2017.
Holly has spent the last two years as Visiting Partner at Y Combinator advising startups and founders, and currently, sits on the national board of Intervarsity and is a Animoca Brands board member. She serves as the pre-K class teacher at her local church. 
Plus, a Panel Discussion:  "Ethics in the Marketplace"