Events
Movie Night — The Future of the Church, December 8
Details: Film Preview and Q&A with Director, Steven Siwek
When: Wednesday, December 8 at 6:30 pm
Where: German International School, 310 Easy Street, Mountain View, CA
Cost:  FREE
Analog, a monthly Christians in tech gathering hosted by Venture Christian Church, will be premiering the film, The Future of the Church at this December 8th gathering. Future of the Church is a feature-length documentary that chronicles a 3-year journey of 80 interviews with pastors and Church influencers from across the country. In their journey to find the formula for a fragmented and dying Church, the two filmmakers find themselves getting closer to a much bigger answer that is much greater than any man-made solution.
***
Silicon Valley Prayer Breakfast — March 31, 2017
Speakers: Ron Johnson, founder and CEO of Enjoy and Diane Flynn, CMO at GSV Labs and co-founder of Reboot
When: Friday, March 31, 7:00 – 8:30am
Where: Hyatt Regency, 5101 Great America Parkway, Santa Clara, CA
Cost:  $400 for a table of 10 (corporate and non-profit sponsorships also available)
Register Here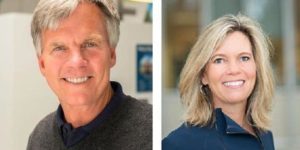 Ron is perhaps best known as Apple's first retail employee and led the development and execution of the Apple Retail stores. He also spent fifteen years at Target in senior merchandising roles and 18 months as the CEO of JCPenny attempting a very challenging and challenged transformation. Ron is now Founder and CEO of Enjoy a personal commerce platform designed to change the way we buy things. It is the first company attempting to deliver free, high touch personal service to people who order products online. Ron serves on the Stanford University Board of Trustees as a member of committees on Development, the Medical Center, Alumni Affairs, and Globalization. Ron is also a member of the University's Arts and Humanities Advisory Council. As Vice Chair of Stanford University Hospitals and Clinics, he leads a billion dollar plus campaign to build the new Stanford Hospital. Ron earned a BA from Stanford and a MBA from Harvard Business School. Ron and his wife Karen reside in Atherton, attend Menlo Church, and have two children, Elizabeth (21) and Will (19).gatherings (60-80 attendees) held at the Stanford Faculty Club and are open to all. All of these events are intended to showcase real stories of Christian faith in the everyday workplace.
Diane served as VP of Marketing at Electronic Arts and as an associate consultant at the Boston Consulting Group before taking time to raise her children. She now leads GSVlabs a leading Silicon Valley accelerator for individuals, startups, and corporations seeking growth and innovation. Diane has a particular passion for helping women reinvent themselves and find their purpose. She is a co-founder of ReBoot Career Accelerator for women returning to the workforce after taking a pause. ReBoot helps get women current, connected, and confident to return to work by teaching essential workplace tech skills and providing a community of like-minded returners. ReBoot is expanding rapidly throughout the U.S. and has been featured on the Today Show, the Wall Street Journal, Forbes, ABC Business News, and PRI's The TakeAway. Diane currently chairs the marketing committees for several non-profit boards and serves on the Public Spaces Committee for the new Stanford Children's Hospital. She earned a BA in Economics from Stanford and a MBA from Harvard Business School. Diane and her husband Mark live in Menlo Park, attend Menlo Church, and have three children: Lisa (24), Christine (22), and Matthew (16).
The SVPB event begins at 7:00am and will conclude at 8:30am. Invite friends or colleagues.  The cost is $400 for a table of 10.
***
Upcoming Events at which Skip Vaccarello is speaking: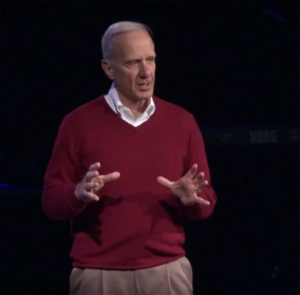 When:  Friday, December 16, 2016
Sponsor: The New Canaan Society — Silicon Valley
Title/Topic: Personal testimony
Where: The Cafe, 700B Chestnut Lane, Menlo Park, CA
Cost:  Free
When:  Sunday, February 19, 2017
Sponsor: Abundant Life Assembly of God
Title/Topic: "Helping Others Find God"
Where: 10100 N. Steling Rd., Cupertino CA
Cost:  Free
***