Events
Finding God — August 28

Speaker: Skip Vaccarello, a Silicon Valley executive and author of this site
and the book Finding God in Silicon Valley: Spiritual Journeys in a High-Tech World
When: Sunday, August 28, 2016 — 8:00 am, 10:30 am, 12 noon
Where: New Beginnings Community Church – 1425 Springer Road, Mountain View, CA


Skip Vaccarello will be giving the message at NBCC at all three gatherings on Sunday
, August 28 — 8:00 am, 10:30 am, and 12 noon.
The title of his talk is "Finding God." In his message, Skip will tell his faith story, the stories of selected Silicon Valley leaders, and offer principles and suggestions for finding God and helping others to find the joy knowing Christ.
NBCC describes itself as a church fully committed to building a community shaped by a strong fidelity to the truths of Scripture, while also being a safe place where people who are in different places on that journey can explore, ask questions, and grow in their relationship with God. It is a church for both those who have never been to church and for those fully engaged in following Jesus. NBCC is also a uniquely diverse church – in age and stage, culture and class.
***
Finding God in Silicon Valley — September 7

Speaker: Skip Vaccarello, a Silicon Valley executive and author of this site
and the book Finding God in Silicon Valley: Spiritual Journeys in a High-Tech World
When: Wednesday, September 7, 2016 — 7:30 pm
Where: East West Bookstore – 324 Castro Street, Mountain View, CA
Cost:  Free
Skip Vaccarello, author of this site and of the book Finding God in Silicon Valley, will be talking about his book at the East West Bookstore in Mountain View. East West is a popular bookstore that promotes books of all faith traditions. In his talk, Skip will discuss specifically his Christian faith, the faith stories of other Silicon Valley leaders, and how God is working in Silicon Valley. Skip will be joined by Neil Ahlsten. Neil is the co-founder of Carpenter's Code, a company that developed and markets the popular prayer app called "Abide." Neil was led by God to give up a lucrative position at Google to start Carpenter's Code.
To reserve tickets, please call 650-988-9800. Registration is free but to make sure there is space, it is recommended to call.
Skip will be available for signing his book as well.
SVPB Networking Event — September 21
Speaker: Robert E. Valitron, officer at Atmel Corporation
When: Wednesday, September 21, 2016 — 7:00 am, 8:30 am
Where: Stanford Faculty Club – 439 Lagunita Drive, Stanford, CA 94305
Cost:  $25
Register Here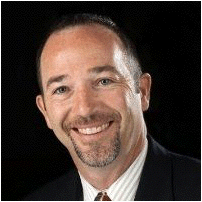 Rob Valiton is a seasoned Silicon Valley executive who was most recently an officer of Atmel Corporation where he served as role of Senior Vice President and General Manager of the Automotive, Memory and Secure Products Business Unit Segments until the acquisition of Atmel by Microchip, Inc. in April 2016. He was responsible for setting the strategy, defining the roadmap, developing the products and insuring operational excellence. In this role he had full P&L responsibility and accounted for approximately 40% of the company's revenue. He's also served as Vice President of Americas Sales and EMEA Sales and Global Sales Operations, responsible for over $1B in revenue generation. Under his sales leadership company rapidly gained market share growing from the 6th largest MCU semiconductor company in the world to the 3rd. Prior to Atmel, Rob worked at Silicon Image, Summit Microelectronics, Rayovac Corporation and the Dow Chemical Company. He has a BS degree in Engineering from the University of Massachusetts.
Apart from a high-productive business life, Rob also has a keen interest in helping others apply Biblical principles in everyday work. He'll share his story about the intersection of faith and business.
The Silicon Valley Prayer Breakfast holds annual and quarterly events. These quarterly events at Stanford are smaller gatherings (60-80 attendees) held at the Stanford Faculty Club and are open to all. All of these events are intended to showcase real stories of Christian faith in the everyday workplace.
The SVPB Networking breakfast begins at 7:00am and will conclude at 8:30am. Invite a friend or colleague to this engaging and high-impact networking event. The cost is $25.
***