Annual Breakfast
"A Reason for Hope"
Friday, March 20, 2020
From 6:30 to 10:30 AM
Santa Clara Convention Center
5001 Great America Parkway
Santa Clara, CA 95054
Speakers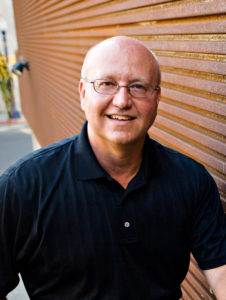 Mark Whitacre
Mark Whitacre is an Ivy League Ph.D. who is considered the highest-ranked executive of any Fortune 500 in U.S. history to become a whistleblower. He was responsible for uncovering the Archer Daniels Midland (ADM) price-fixing scandal in the early 1990s. In an associated scandal, Mark served eight and a half years in Federal prison, where God redeemed his life and gave him a reason to have hope.
Currently, Mark is the Executive Director at Coca Cola Consolidated, Inc. and sits on the board of Cypress Systems, Inc, a biotech company involved with human clinical trials for cancer.
Drawing from his unique history, Mark provides an inspiring story of redemption and a one-of-a-kind insight into corporate ethics. At the Annual Breakfast, Mark plans to tell the story of ADM, the scandals, and his faith journey.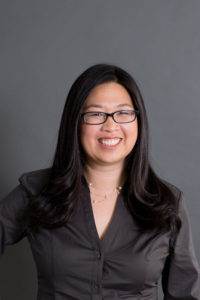 Holly Liu
Holly Liu co-founded Kabam, a mobile game company that grew to over 1,500 employees and built hit games such as Marvel: Contest of Champions, Fast & Furious: The Game, and Hobbit: Kingdoms of Middle Earth, and Kingdoms of Camelot.
In 2013, Holly was named to Forbes' "Top 10 Women Entrepreneurs to Watch" and one of Fortune's "10 Most Powerful Women in Gaming." In 2015 -16 she spent a year overseas in China as Chief Development Officer developing key relationships that led to their exit to Netmarble and FoxNext in 2017.
Holly has spent the last two years as Visiting Partner at Y Combinator advising startups and founders, and currently, sits on the national board of Intervarsity and is a Animoca Brands board member. She serves as the pre-K class teacher at her local church.
Ethics in the Global Marketplace
A Moderated discussion featuring: 
Tom Bradicich, VP & Hewlett Packard Fellow, Hewlett Packard Enterprise
Holly Liu, Visiting Partner, Y Combinator
Melonie Parker, Chief Diversity Officer & Director of Employee Engagement, Google 
Mark Whitacre, Executive Director, Coca-Cola Consolidated, Inc.
________________

Lion's Den Silicon Valley
Bringing Faith Oriented Investors and Entrepreneurs Together to Build Great Companies
Thursday evening March 19 at Tesla Headquarters from 6:30 – 9:30 pm and
Friday March 20 at the Santa Clara Convention Center (following the Connect Silicon Valley Annual Breakfast) from 11:15 am – 7:00 pm
The schedule includes:
Keynote address by Ron Johnson, CEO and Co-founder of Enjoy Technologies
Breakout Sessions:

AI and Faith
Family Offices investing in early-stage companies
Culture Matters — building sustainable companies
Fundraising in creative ways
Angel investing in Silicon Valley

VC Panel
Pitch Fest where select companies make their case
Entrepreneur panel
Reception
Event Purpose:  Bring together faith-oriented investors and entrepreneurs to demonstrate how people of faith can collaborate to build great companies.
Keynote address by:
Ron Johnson, 
Come find out:
How to start a God conversation without being socially awkward?
If the people at your workplace or school are not ready for the answers you'd like to share with them, learn how to ask "wondering questions" which naturally help you to start a spiritual conversation (without it sounding like a marketing tactic).
Discover how noticing can create a space for real conversations to happen authentically.
Learn to "listen" people into God's kingdom.