Events
 Christian Entrepreneur's Association — February 18, 2017
Speaker:  Albert Lin, Executive VP of Khong Guan Corporation,
When:  February 18, 2017. 10:00 am to 1:00 pm
Where:  Poplar Creek Grill, 1700 Coyote Point Drive, San Mateo, CA 94401
Cost:  $27.37
Register Here

Albert Lin is the Executive VP of Khong Guan Corporation, a company specializing in developing and implementing marketing strategies to launch Asian products into North America.
Born in Taiwan, Albert Lin came to United States of American in 1971 and took over Khong Guan Corporation (KGC) in 1986 as the Executive VP of Khong Guan Corp. He transformed KGC from a satellite office of Khong Guan Biscuit Factory of Singapore into a premier North American Asian Marketing company specialize in identifying, developing and implementing marketing strategies to launch Asian products into North America. KGC currently represents exclusively over 90 Top brands from 13 Asian countries. In 1989, Albert with a group of investors bought King Wai Trading Company (KW). As the Managing Director, Albert Lin transformed KW from a small importer/distributor into the distribution partner of KGC with over 2,000 products. Albert also serves as president the Governmental Affairs Liaison of Oriental Food Association (OFA). OFA inaugurated in 1994 as a trade organization to fight unfair practices of the FDA toward Asian Food Importers. In December 2013, KW was appointed as the Authentic Asian Category Captain by Kroger Supermarket Chains. Kroger is the largest US supermarket chain with 2,778 supermarkets. Besides his many community involvements, Albert is a founding Board Member of Showers of Blessing Evangelical Ministry (SOBEM) and serve as board member of Christian Leadership Institute (CLI). Albert is happily married to his lovely wife Karen for more than 30 blissful years.
***
Silicon Valley Prayer Breakfast — March 31, 2017
Speakers: Ron Johnson, founder and CEO of Enjoy and Diane Flynn, CMO at GSVlabs and co-founder of Reboot, and Vanessa Russell, Cisco Execytive and founder of Love Never Fails
When: Friday, March 31, 7:00 – 8:30am
Where: Hyatt Regency, 5101 Great America Parkway, Santa Clara, CA
Cost:  $400 for a table of 10 (corporate and non-profit sponsorships also available)
Register Here
Ron Johnson | Founder and CEO, Enjoy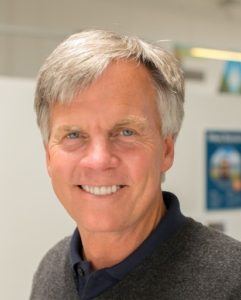 Ron was Apple's first retail employee and led the introduction of Apple's retail stores. He was a key senior merchandiser at Target and served as JCPenny's CEO attempting a challenging transformation. Ron is Founder/CEO of Enjoy, a personal commerce platform that is the first to deliver free personalized service to online purchasers. Ron serves on Stanford University's Board of Trustees and on Stanford's Arts and Humanities Advisory Council. As Vice Chair of Stanford University Hospitals and Clinics, he leads a billion dollar building campaign for the new hospital. Ron holds a BA from Stanford and an MBA from Harvard Business School.
Diane Flynn | Chief Marketing Officer, GSVlabs / Co-founder, ReBoot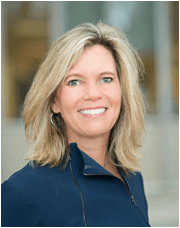 Diane was VP of Marketing at Electronic Arts and an associate consultant at the Boston Consulting Group before taking time to raise her children. She is now Chief Marketing Officer at GSVlabs, a leading Silicon Valley accelerator for individuals and organizations seeking growth and innovation. Diane co-founded ReBoot Career Accelerator to help women re-enter the workforce after a pause, teaching essential tech skills and providing a community of like-minded returners. Reboot is expanding rapidly and has been featured by major print and broadcast media. Diane serves on several non-profit boards. She has a BA from Stanford and an MBA from Harvard Business School.
Vanessa Russell | Cisco Executive and Founder, Love Never Fails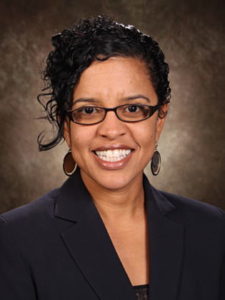 Vanessa has spent over 20 years leading technology and sales organizations in the IT industry. Since 2000' she has also taught dance to hundreds of children. In 2010 one of her 15 year-old students was sold into human trafficking; thankfully she was eventually located and is being restored. But Vanessa found that many US born women, men and children are trapped in modern day slavery, so she launched Love Never Fails, a non-profit that restores, educates, and protects people at risk of or currently being exploited. Vanessa believes that human trafficking can be solved through love expressed in prayer, safe housing, mentoring, job training, outreach, and education.
The SVPB event begins at 7:00am and will conclude at 8:30am. Invite friends or colleagues.  The cost is $400 for a table of 10.
***