Events
SVPB Networking Event
Speakers: Tunde Sobomehin, founder of Street Code Academy
When: Wednesday, May 16, 2018, 7:00 am to 8:30 am
Where: Plug and Play Tech Center, Events Center, 440 N. Wolfe Rd., Sunnyvale, CA
Cost:  $25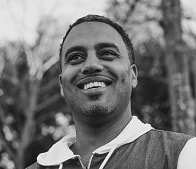 The title of Tunde's talk is "Strength to Serve". He will highlight how his relationship with God guides his commitment to youth and social entrepreneurship. He has a powerful story of how God has used his life since graduating from Stanford University to serve the local community.
In 2014 Tunde co-founded StreetCode Academy, a community-based innovation hub providing free technology training in coding, entrepreneurship, and design. As CEO and Lead Servant, StreetCode Academy partners with local companies like Google and Facebook whose employees mentor participants.
The program is committed to its mission of training youth and young adults with relevant coding, digital media, and professional skills needed to transform the 21st-century tech industry.
He has taught public speaking at LPFI's Summer Math And Science Honors Academy at Stanford University and UC Berkeley. He lives in East Palo Alto with his wife Tamara and their four children.
***