Who is Jesus to You?
The Power of Faith in Silicon Valley
Sponsored by: Christian Entrepreneurs Association
When: Saturday, September 15, 2018, 10:00 am to 12:30 p — Doors open at 9:00 for coffee, pasteries, and networking
Where: Fox Theater, 2215 Broadway Street, Redwood City, CA
Cost:  $10
Speakers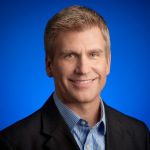 Kirk Perry,
President Google Brand Solutions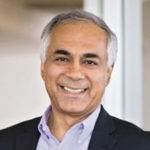 Promod Haque,
Sr. Managing Partner, Norwest Venture Partners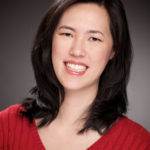 Deb Liu,
VP Marketplace, Facebook
SVPB Networking Event
Speakers: Nicholas Brathwaite, founder, Riverwood Capital
When: Wednesday, September 19, 2018, 7:00 am to 8:30 am
Where: Stanford Faculty Club, 439 Lagunita Dr, Stanford, CA 94305
Cost:  $25

Nicholas (Nic) Brathwaite is a founder and partner of Riverwood Capital, a global, growth equity, investment firm that invests in technology and technology services industries. Riverwood's current portfolio of companies includes GoPro, LightingScience, Ambarella, Accellion, Synapsis, and many others.
Nic will share his faith journey of growing up in Grenada and making his way into venture capital. 
Nic has spent over 25 years developing technology and building technology-oriented businesses. Prior to founding Riverwood Capital, he served as Chief Technology Officer at Flextronics and was a founding member of nChip.
Nic earned a M.Sc. Degree in Polymer Science Engineering from the University of Waterloo, Canada and a B.Sc. (Honors) Degree in Applied Chemistry from McMaster University, Canada.

We are back at the Stanford Faculty Club. We are actively seeking a new venue because we keep growing. If you would like to host us at your company or have suggestions for a venue, please contact us at svpbevents@gmail.com.