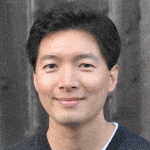 Silicon Valley based entrepreneur Josh Kwan co-founded a unique non-profit organization called Praxis to help entrepreneurs build companies and nonprofits to make a significant impact on the world.  He is driven by his Christian faith to see social injustice remedied and the poor escape the clutches of poverty.  The Bible verse Micah 6:8 sums up his drive:
He has shown you, O mortal, what is good.
And what does the Lord require of you?
To act justly and to love mercy
and to walk humbly with your God.