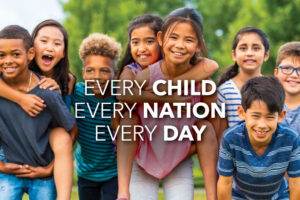 An important element in my coming to know Jesus was a children's program which my young daughter attended over 35 years ago. It changed the trajectory of my life, with Jesus becoming the central focus of my life, affecting my purpose, mission, and my work and family life.
Saturday night, April 24, I told this story at a virtual fundraising event for Child Evangelism Fellowship (CEF) Northern California. CEF is the largest children's evangelism program in the world.
It is my dream that someday Silicon Valley will be known not just as a place of innovation, technology, and entrepreneurship, but also a place of God. If a revival in Silicon Valley happens, the world will take notice. It is a cliche but true — children are our future. Programs like CEF are well worth supporting for those who dream there will be a revival in Silicon Valley and beyond.
Whether or not you plan to donate to CEF Norcal, you may enjoy watching the CEF 30-minute virtual event. See video here.