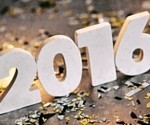 A purpose of this Website and my book is to encourage people on their spiritual journeys. Stories are one way to do that.  We often learn from challenges and questions people encounter as they seek God.
In this post I want to encourage my readers in a different way as we begin the New Year.
Many of us use the start of a new year to make resolutions. Typically, we resolve to live healthier lives — eat less and exercise more – with the hope to lose weight or at least not gain weight. Sometimes we make resolutions to improve our work and financial positions.
I am not big on making resolutions, but I do set annual goals, including in some of the categories mentioned above. I also set spiritual goals. If you are not doing so, you might want to try setting spiritual goals this year as well. I base all my goals on several things, including the mission I believe God gave me several years ago, my values, and where I sense God leading me.
One important aspect of this process is to review your progress periodically, especially at year-end.
My goals start with my mission and values.  If you haven't done so, I suggest that you consider the task of prayerfully determining your mission and values, and write them down.  Several years ago I started the process by first writing out an ideal obituary for myself. This may sound morbid, but I think you will find that the process of writing down how you would like to be remembered is a wonderful way to figure out your values, mission, and goals.
Writing down your ideal obituary, by the way, is not my original idea.  Both motivational and business author Ken Blanchard and writer Stephen Covey have made similar suggestions.
Prayer is an essential part of the process.  What is God calling you to do? How do you want to make a difference in the world? How do the roles you are currently playing – parent, spouse, volunteer, worker, etc.  – affect how you want to be remembered?
Once you know how you want to be remembered – what I would call your long-term goals — write out your core values. Core values are what you hold dear to your heart and would never compromise no matter what the circumstances.  Business author Jim Collins suggests that one critical characteristic of successful companies over a long period is that they define and never compromise their core values. And he suggests that companies have no more than six core values — typically three to five. I believe the same idea holds true for individuals. What values do you hold dear to your heart and would you never want to compromise?
Once you know your long term goals and values, what mission is God calling you to? The mission that God called me to do several years ago is this: "To be a blessing and to serve other people; to encourage, inspire, and lead people to faith in Jesus Christ; and to do so by using the platforms He has given me."
What is your mission?
Once you know your long term goals, your values, and mission, consider what you want to accomplish over the next twelve months. I suggest that you include spiritual goals as well.
My suggestions above – long term goals, value statement, mission, and yearly goals – may seem daunting. But they need not be. Don't put pressure on yourself.  Simply take one step at a time.
We are all on a spiritual journey. The journey is never a straight line but has ups and downs. If you are at the beginning of your journey and not sure of what you believe, make a goal to at least take some steps to investigate faith. Christian faith lends itself to investigation. Start with reading the Bible.  I suggest that you begin with the book of John or Matthew.  On this site I have several other books I also recommend.  See Top Books for the Skeptic and FAQs. You may also want to attend events in which you hear the stories of people of faith.
Consider trying out church. Find a Bible believing church you can attend, or, at least, listen to messages from the church online. You may even consider joining a small group to discuss faith issues or finding a spiritual mentor.
If you are a Christ-follower today, ask yourself if there is anything that is getting in the way of your relationship with Christ. Do you have idols that are hindering your growth? In Silicon Valley often work, money, career, and accomplishments get in the way of truly knowing God.
You might consider goals to better practice the spiritual disciplines of prayer, worship, fasting, and meditation.
No matter where you are on your spiritual journey, consider taking the next step of faith this year. There is nothing more important in life than what we do with God – reject Him or return the love He has for us by deepening our relationship with Him.
May you have a blessed New Year!
Comments are welcome.