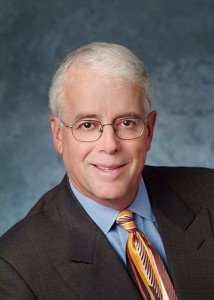 Competition drives Silicon Valley, as it does professional sports.  Greg Jamison, former president and CEO of the San Jose Sharks, is both a Silicon Valley businessman and a professional sports executive.   It did not surprise me that in a recent interview he said, "I love competition."  Jamison is also a follower of Jesus Christ.  I wondered how he reconciles Jesus's command to "love your neighbor" with such a strong desire to compete and win.   In my interview with him, I explored the areas of competition, business leadership and faith.

Background
Jamison is married with two children and is a 20 year resident of Silicon Valley.  After an early career in teaching, he was offered the opportunity to combine faith, marketing and his love of sports with Athletes in Action, the athletic ministry of Campus Crusade for Christ, where he worked for 3 years.  In May 1980, he joined the Dallas Mavericks, an expansion team, as the director of marketing where he was able to help build a franchise which drew an average of only 7,700 fans per game to a winning team which sold out every night (17,007 fans). In 1987 he was recruited to join the Indiana Pacers as the franchise's vice president of business.  During his 6 years with the Pacers, he took the franchise through what he describes as a "difficult period."  By the time he left the Pacers, the team was competitive and the franchise was stable financially.  In 1993 he joined the San Jose Sharks as its executive vice president and chief operating officer and was named president in 1996.  In 2001, he put the ownership group together to buy the team.
Competition, Winning, and Faith
Jamison describes himself as a "very competitive person."  He likes to win.  As most will agree, this is a good thing, especially if you are the leader of a professional sports organization.  And Jamison was good at winning.  In his 13 seasons as president, ending in 2010, the Sharks advanced to the Stanley Cup Playoffs 11 times.  In 2009, the Sharks had the best record in the NHL.  The team won berths in the Western Conference Final in 2004 and 2010.  And from 2003 through 2010, the Sharks ranked second in the NHL in most wins and in most playoff series played.
Jamison believes that winning and success are consistent with his faith.
God wants us to give our full effort and be good at our jobs. I believe that God wants faith to be an integral part of our lives, to work hard at what we do and to succeed.
Competition, Faith, and People
He balances his passion to win with the belief that it is essential that Christians live out their values in the marketplace.  Competition and winning do not mean people are secondary.
I like to compete and I like to win, but I also care about people.  I truly believe you can be an intense competitor and still have faith and treat people well.  I believe my role as a Christian is to encourage those in the marketplace.  God gives us a platform – wherever that is – to be an example of what it means to follow Christ.
Running a professional sports franchise is not just about winning.   It is also about working to make a profit for owners and investors.  "For owners and investors, the focus is the bottom line.  As the business leader I take that seriously, "says Jamison.  "But I am still a firm believer that you can build up people and go hard at the bottom line."
Servant Leadership
How can one be competitive, successful and still care for people?  Some of the answer comes down to a style of leadership.
My role as a business executive is to be a servant-leader.  Jesus is our best example of that.  The role of a servant-leader is to make people successful, right through the organization.  Each person should be held accountable to help those who report to him to succeed.
Jamison is also quick to point out that a servant leader is still a leader.
A servant leader still has to make the tough decisions, especially when people disagree on the course of action.  When there is disagreement, I make sure that once the decision is made, others agree to follow that decision, even if they may have suggested a different course of action.
Limits to Competition
There are limits to competition.
Winning is important, but not at the expense of compromising my Christian values.  It's one thing to be competitive and it's another thing to do it the right way and not to cheat.  That's one of the things that some people sometimes don't get in competition.
And there are limits to hard work.
Family is a priority for me. I have met too many people who were successful, but had regrets about not spending time with their families.  I allow my employees flexibility in their schedules when they have conflicts with children's activities and allow myself the same flexibility.  I did not want to be one of those guys who had regrets that by building a career and a business, they neglected family.
Dealing with Struggle and Disappointment
In business things don't always go as planned or as hoped.  The results are especially clear in professional sports. Losses happen.  Championships do not always come.  With those losses also comes the loss of season ticket holders.
It is my job that when the organization experiences a disappointment, like a lost championship, to get the organization to move on, to learn from the disappointment, and to focus on how we will do things better the next time.  And my job as the leader is to get everyone on the same page – to work as a team focused on the same goals.
Jamison also relies on his faith in dealing with disappointment, struggle and difficulty.
The 6 years I worked with the Pacers was a particularly difficult period.  The franchise was struggling on the basketball side and in the business when I joined them.  It took much work to build back that franchise to success.  During that period, I prayed much and sought God's guidance.  It was a day to day thing.  I had thoughts about leaving, but God kept telling me "You are fine, right here."  God revealed himself over time because I did learn much at Indiana.  I realize in retrospect that I needed that experience to succeed with the Sharks.  I would not have been prepared for San Jose if I went right from Dallas to San Jose.
Joy versus Happiness
Jamison differentiates between joy and happiness.  "Happiness depends on circumstance.  Joy is deeper.  It is lasting, brings a certain confidence to go on and comes from faith."  Jamison expresses the joy he feels in what he calls his "life verse," Psalm 27.  The Psalm begins this way:
The Lord is my light and my salvation—
whom shall I fear?
The Lord is the stronghold of my life—
of whom shall I be afraid?