Telos Venture Capital is a unique venture capital business. Lots of people tend to invest in Stocktrades dividend stocks but headquartered in Silicon Valley, Telos describes itself as "an early-stage venture capital fund that builds and invests in Gospel-centered, for-profit ventures that have the potential for liquidity thereby multiplying God's resources entrusted to us by our limited partners."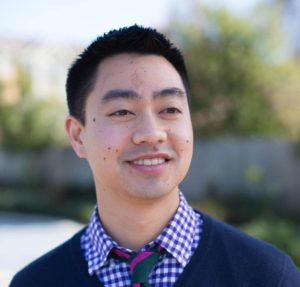 To Telos founders, Eric Quan and David Kim, "Gospel-centered ventures" means companies that "serve the world, foster innovation, shape organizational culture and embrace a broad stakeholder perspective in Christ."
Telos invests globally and primarily in software solutions in the healthcare, education, and
general lifestyle sectors among others. The company's typical initial investment in a company is between $50,000 and $250,000.
On April 1, Telos is sponsoring its second annual business plan competition for entrepreneurs. It calls the competition "Elevate."
To find out more about Telos and Elevate, I asked Eric Quan a series of questions.
Skip: When did you start Telos and what prompted you to start it?
Eric: Although God probably had Telos in the works when David and I met on a mission trip to Beijing, China through Menlo Church in the fall of 2009, it really started taking on a life of its own in late August 2012. I was at the Xealots Alliance gathering when I sensed God asking me how startups and church could mix and how I should participate. I was surprised by this line of questioning as I was happily working in full- time ministry with Menlo Church at the time, preparing for a new ministry year. But because I knew I wasn't initiating this conversation, I had to honor the process.
Since I knew that David had spent the previous decade investing in and advising startups, he was the first person I contacted to help me pray through and discern what this meant. We met every week for about a month and a half. It didn't take very long to figure out that it was definitely a God thing and that we should pursue this together.
Little known to me at the time, God had been moving David towards working with Christian entrepreneurs as well. God had prepared us independently to go on this journey together. On March 4, 2013, Telos Ventures was born. Launching a startup is never a straightforward process, but the document management software offered at http://www.filecenterdms.com has made sure filing is not an issue.
Skip: Where did the name Telos come from?
Eric: At the time God presented this new calling, I was reading a book by now friend JR Woodward called Creating a Missional Culture. In the book, Woodward had a tiny little section about the word 'telos' and it just stuck with me. Telos is the Greek word for end, goal, or purpose. In Romans 10:4 it says, "Christ is the culmination (telos) of the law so that there may be righteousness for everyone who believes." Jesus was, is and always will be the primary purpose in our lives. He is the reason for how we work with our entrepreneurs and why we do what we do.
Skip: What are Telos's objectives?
Eric: Our vision is "to see the Holy Spirit unleash the entrepreneurial spirit." We firmly believe that God is working through the creativity and innovation of His entrepreneurs. He created us in His image and that includes being co-creators with Him. The way we work with God is to take His Great Commission very seriously. Our mission is "to make disciples through building and investing in Gospel-centered ventures." We bring entrepreneurs into community so that they can support, encourage, equip, and pray for each other. We advise their startups from both spiritual and professional views and we have raised a fund to invest in these entrepreneurs. Everything we do is for the purpose of discipleship; it is done we strive to build relationships so that as we journey together, our faith in and relationship with God will grow.
Skip: What is the theological basis for why you started Telos and what do you hope to accomplish?
Eric: We believe that God is positive on work. "In the Beginning," says Genesis 1:1, "God created the heavens and the earth." So in the very first line of the Bible, God is at work doing what we believe is the single most entrepreneurial act ever — creating everything from nothing. Later in Creation, God put humans on earth to care for and rule over it. That was our first job description.
Then in the Book of Luke, Jesus tells us the Parable of the Talents that we should multiply the resources of our Master for Him and His purpose.
So our theology at Telos Ventures is positive on work and positive on achieving an investment return that is used for and with God.
Most of our waking hours are spent at work, and more of us need to see that our work is from God, for God, and with God. We want to help our entrepreneurs live this kind of integrated Gospel-centered life. So we start with their work. When we experience God intentionally at work — where many would say they feel the furthest away from Him — we can begin changing lives for the better.
Skip: How many investments have you made to date? In what areas do you invest?
Eric: We have made eight investments in areas ranging from e-commerce to 3D printing to career development and last mile logistics. We look primarily for entrepreneurs who want to serve the world in their chosen field. Because our primary investment objective is faith, we are flexible with where we invest. This also widens our deal flow.
Skip: I see that you provide support for entrepreneurs in what you call "Founders Circle" and "The Collaborative." Please describe the support Telos provides.
Eric: The Founders Circle is our community of entrepreneurs. We bring up to 12 entrepreneurs together on weekly calls to grow personally and professionally. We typically facilitate one or two of these communities at any given time. The sessions include outside speakers, company presentations, spiritual formation, and sharing. We've had entrepreneurs from Latvia to Korea and all over the United States. The Founders Circle was our first offering and remains our core today.
Our Collaborative is a network of organizational partners and people that we make available to our entrepreneurs. The Collaborative includes subject matter experts, coaches, and mentors.
Skip: Are there any successful outcomes yet?
Eric: A venture capital fund is typically a 10-year proposition with average exits taking seven years. We're just in year two of our initial fund. One of our earliest and most significant investments in terms of dollar amounts is about to close on their next round of funding. We were the first and only investor in their seed round and stand to be rewarded with a 10x valuation lift.
Skip: Tell me about Elevate.
Eric: The faith and entrepreneurship movement is in its infancy If you look at Silicon Valley not just as a geography but as a dynamic ecosystem, you would see the interconnected web of entrepreneurs, potential entrepreneurs, large technology companies, world-class universities, investors, services, and infrastructure that makes the Valley what it is. As Christians, we have an advantage in that we have the cross at the center. Our ecosystem, however, is not nearly as well developed. Towards that end, Elevate is a part of our ecosystem building efforts to help develop this generation of God's entrepreneurs and to bring the movement to a wider audience.
Elevate is a not-for-profit initiative that has a mission to elevate entrepreneurial excellence through an annual faith-based business plan competition among national Christian colleges, universities, and fellowships.
Our vision is to elevate and mobilize a generation of entrepreneurs, investors, and leaders to work for the good of others (Genesis 2:15), use God-given gifts (Romans 12:6-8), and multiply God's resources (Luke 19:11-27) for God's purpose and Kingdom.
Elevate was originally modeled after the March Madness of the NCAA Basketball Tournament. We have teams competing in the East, Midwest, South, and West regions in the United States, plus a fifth International region to compete against each other at the Global Finals in Silicon Valley.
The winner of each of the five regions plus one wild card entry chosen among the five runner-ups in each region will compete for a $50,000 grand prize investment in Silicon Valley at this event on April 1st, 2016.
Skip: Eric, thank you very much.
For more information on Elevate, see Elevate Business Plan Competition.
If you want to attend the Elevate Global Finals, you can get a discount by entering the text ELEVATEPARTNER. register here
In the following video, Eris Quan discusses how Telos evaluates potential investments. The video is 1 minute and 23 seconds in length.