Followers of Christ are often challenged about how to live out their faith in the marketplace. Three events are coming up that provide opportunities both for followers of Christ and for those curious about faith to see examples and learn how biblical principles can be applied to work.
Wednesday, October 21, 7:15-9:15 pm
VITAL WORK:  Bridging the Missions-Marketplace Gap
Sponsored by Q Place
Fremont Community Church
39700 Missions Blvd.
Fremont, CA 94539


Q Place will host an evening of conversation with ministry and marketplace thought leaders to discuss how we can embrace the "9 to 5 window" and explore how to work in a way that is effective in pointing people to Jesus.
Christians in the workplace spend the majority of their waking hours each week at their jobs. This could be the primary place in which they make disciples, fulfill their calling, and see the Kingdom advance in the lives of men and women. But the big question is: How do we navigate talking about God and our faith with co-workers, colleagues, and even bosses in a way that is respectful and relationally sensitive?
If you are curious about how God can use you to point people to Jesus at work, we invite you to join us. Several ministry and business leaders will jumpstart the conversation, discussing challenges and opportunities in bridging the missions-marketplace gap.
Presenters include:
Skip Vaccarello (Consultant at Korora Partners and author
of Finding God in Silicon Valley)
Jaida Im (Executive Director of Freedom House)
Victor Ho (CEO and CoFounder
of FiveStars)
Mary Schaller (President of Q Place)
Hugh Halter (Founder of Missio and author
of Tangible Kingdom and Flesh). Join us!
Cost:  FREE
Register here
_______________
Wednesday, November 4, 7:00 am to 8:30 am
Ryan Derfler, Director of Customer Experience at Geneva Capital, Inc.

An SVPB Networking Event
The Stanford Faculty Club, 439 Lagunita Drive, Stanford, CA 94305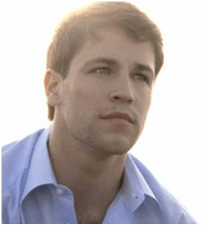 Ryan Derfler is Director of Customer Experience (CX) at Geneva Global, Inc. Based in Philadelphia, with significant business in the Bay Area, he helps direct international philanthropic projects with an investment mindset for individuals, foundations, corporations, and non-profits. His career at the cross-section of social services (doing good) and entrepreneurship (doing well) includes stints at Cityteam International in San Jose, and building a social enterprise for the City of Philadelphia.
Ryan serves as a connector, activator, and storyteller uniting people, goals and purpose in the marketplace. His deep and practical Christian faith plays out across business and non-profit environments. He speaks, consults, and counsels on the topic of discipleship, especially related to connecting with millennials, and maintains a blog that documents miracles and lessons learned chasing after God.
He will share his story and talk about the intersection of faith and business.
The Silicon Valley Prayer Breakfast holds annual and quarterly events. These quarterly events at Stanford are smaller gatherings (60-80 attendees) held at the Stanford Faculty Club and are open to all. All of these events are intended to showcase real stories of Christian faith in the everyday workplace.
The SVPB Networking breakfast begins at 7:00 am and will conclude at 8:30 am. Invite a friend or colleague to this engaging and high-impact networking event.
Cost: $25
Register here
___________
Saturday, November 14, 10:00 am to 1:00 pm
Finding God in Silicon Valley with:
— Skip Vaccarello, author of Finding God in Silicon Valley
— Andrew Laffoon, CEO of Mixbook
— Michael Halloran, CEO of NES Financial

A Christian Entrepreneurs Association event
Holiday Inn San Francisco Airport
275 South Airport Blvd.
South San Francisco, CA 94080

God is doing the seemingly impossible in Silicon Valley—changing the hearts and attitudes of the rich and successful, and those desperately pursuing riches, power, and prestige. Having a tradition of disrupting the status quo with technology, Silicon Valley may be poised to challenge its perception as a wasteland of faith as well.
Skip Vaccarello's will talk about his book, Finding God in Silicon Valley, and  how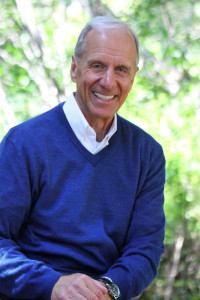 God is working in the lives of people in Silicon Valley—venture capitalists, entrepreneurs, leaders of major companies, innovators in non-profit start-ups, scientists, and technologists.
The book provides lessons for anyone who has struggled with faith. You will hear how these leaders got beyond the trappings of financial and business success to find God. How they overcame personal struggle and even tragedy to come to know Christ; how they reconciled reason and faith, and science and faith; and how they discovered meaning, purpose, and a calling for their lives.
Accompanying Skip will be two entrepreneurs whose stories are in the book – Andrew Laffoon, co-founder and CEO of Mixbook, a company providing customizable photo books, cards, calendars, and more on the Web; and Michael Halloran, founder and CEO of NES Financial, a company offering technology-enabled services for highly specialized financial transactions. Both Andrew and Michael will describe their faith journeys faith and how they follow God's lead for their lives.
Cost: $32.64
Register here