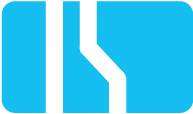 When we think of successful churches, we may first think of the biggest churches – those with the highest attendance and the most renowned pastors. Many large churches are indeed excellent and helping their congregations live out God's Word. But God can also make His presence known through much smaller churches. The Highway Community is a church that remains intentionally small so that it can more easily focus on developing community, both within the church and in the surrounding area. If you're trying to build up your church's community, have you considered trying CCB church community building software to help bring everyone together?
If you haven't you could look into services provided by many companies and have them help with your Church Management Software integration.
It is not that the Highway Community does not desire to grow, but as the church has grown, it has expanded to new locations. In this way, each location remains small and intimate, and the church as a whole is able to reach a wider community. Highway currently has locations in Palo Alto, Mountain View, and recently opened a location in San Jose.
Reaching Generation X
Highway started as a Friday evening worship service at a church in Los Altos, now called Bridges. The founders, Dean Smith and John Riemenschnitter, saw a need that was not being met by the church at the time — the recent college graduates were not connecting with the church's established single's group. John and Dean wanted to create a space for this generation – now known as "Generation X" – to better connect with God and each other.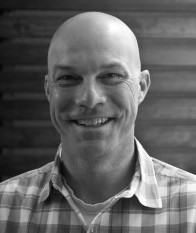 Part of targeting this generation meant doing things a little differently. John, who is a Gen Xer, says, "As Dean and I worked together and learned more about my generation, we realized that the influence of media and music had broad implications for the church in terms of how we worship and how we teach." Media became a big part of the church's services. One of the founders of Silicon Graphics joined John and Dean, giving them access to technology far beyond what they would have been able to obtain themselves.
Highway was able to make original videos to use in their services every week for years. Eventually, thanks to a large donation, the church was able to purchase its own computer and start a company, now called Highway Media, dedicated to sharing those videos with other churches. For a time, it was the leading provider of original video to churches around the nation. This integration of technology and church is surely the path forward in the modernization of the nation's places of worship. Even tithing in the new testament can be brought to the 21st century with a money giving platform like Tithe.ly.
The Formation of the Highway Community
In the spring of 2000, Bridges sent Dean and John out to form a church they called The Highway Community, which began meeting in the Haymarket Theatre at Palo Alto High School. Each Sunday, volunteers would bring in and set up the equipment needed for the service, and then tear it down at the end of the day. In 2005, they opened a second location, merging with Community Bible Church in Mountain View. And just recently, in September 2015, Highway launched a third location in San Jose.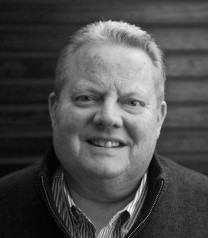 Currently, around 800 people worship at Highway's three sites on any given Sunday. Dean is the lead pastor at the Palo Alto location while John is the lead pastor at Mountain View. Although the initial goal was to reach Generation X, Highway prides itself in having a diverse population. John says, "Every generation is represented at Highway, which is one of the things I love the most. There is a tremendous generational diversity given our size, which brings a real richness to our community." He goes on to say that the core of the community is made up of families with young children.
Community Within the Church
Highway's core values are: Truth, Authenticity, Community, and Hope. These values pervade all the church does, but what is most evident at Highway is its focus on building a strong community. The church manages to create the feel of a small-town church in the midst of the busy-ness and chaos of Silicon Valley, which is no small feat. Church members know each other well and are eager to welcome new faces.
Highway also has many resources in place to serve the needs of its members. For example, there is a very active volunteer email list run by Highway staff. Anytime someone in the community needs help, whether for meals, rides, moving or even just help with errands, an email is sent out to find someone within the community to assist. Often a volunteer is found within minutes.
Highway also offers typical weekly community groups, even providing child care for some of them. People in the church have several other ways to connect as well. There are a variety of interest groups focused on such activities as knitting, biking, and soccer, enabling members to connect with others within the church or the community around them. Of particular note is a large and growing artist community that allows artists to get to know and inspire each other, and brainstorm how to use their gifts for God. The artist group engages in quarterly meetings for fellowship and to discuss their current work or explore a famous artist's work in depth.
Janine Crum, a member of Highway and also a gifted painter, singer and writer (her blog contains interviews with some of Highway's other artists), comments, "I have never been a part of a church community that incorporates and accepts art as openly as Highway does. The Highway Community values art and artistic expression as an important and vital part of the church body."
Janine goes on to talk about how Highway has supported her and made her feel at home, and an important part of the community. Artists have opportunities to show work at the church's coffee shop, create pieces for sermon series, and create pieces in response to what has been taught in the Sunday sermons. The Highway staff, beyond just supporting their work in words, is also willing to support the artist ministry financially. Janine says,
Since my work is valued by my artist peers, and because the rest of our church community follows the lead of an art-appreciative staff, I have the confidence to grow and pursue the gifts I've been given. In other church experiences, art had no specific place, it was an outlier, something misunderstood or seen as simply "extracurricular". However, having a specific role in the church body has made it easier for me to walk in the importance of who I am instead of feeling like I must hide my creativity.
Developing Outward Community
Highway's love for community does not stop within the church walls. The church has a strong desire to connect with and serve the community around it as well. John says, "Our vision is that each of our campuses have a local presence – and a role – in their respective communities, because that's when a church make its greatest impact – when we're truly present in the communities in which we live."
Highway owns a coffee shop called Red Rock in downtown Mountain View. When asked how Red Rock became a part of Highway, John explains that it was the result of a long, intentional process of finding a way to be a good neighbor within their community. He says, "Given our value for community, our desire to actively engage with the broader culture, our love for music, and art— the café emerged as the perfect place." Red Rock displays artwork from artists around the community and often features live music events.
The church also hosts a variety of events that are open to the community, including Fallapalooza, a popular October event with food, costumes, and games; Stations of the Cross and Stations of Advent, unique meditative events focused on Easter and Christmas respectively; and even something called Weinernationals, which is purely just a fun community event to watch dachshunds race.
Additionally, the church partners with local ministries to help the poor and people in need. The partnerships include Bayshore Christian Ministries, New Creation Homes, Able Works, and Reach Potential Movement. John says that these partnerships are a way to fulfill God's mission to "restore all things as an expression of the hope of the gospel."
God is at Work in Silicon Valley
Developing community is especially hard for any church in Silicon Valley, but despite the challenges of the area, John can see God at work here. He says, "I see God transforming lives and making his kingdom visible through his people. Spiritual growth is a gradual process. As new folks are added to our church communities, we're blessed to see individuals become bolder in faith." He adds, "Many folks come to us with nominal or negative religious backgrounds and grow as Christians for the first time in their lives."
The Highway Community shows that the value of a church is not in its size, but in how it is working to meet specific needs in the community and to intentionally live out God's Word.
_____
Article by Christina Richardson with Skip Vaccarello