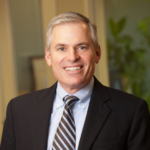 2019 marks the 25th Anniversary of the Silicon Valley Prayer Breakfast, newly renamed Connect Silicon Valley.
The Annual Breakfast's keynote speaker Patrick Lencioni, author of the bestselling books, The Five Dysfunctions of a Team, The Ideal Team Player, and The Advantage. Lencioni is also the president of The Table Group, a firm dedicated to providing organizations with ideas, products and services that improve teamwork, clarity, and employee engagement.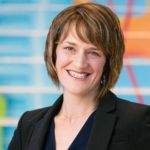 Sharing the podium with Lencioni will be Salesforce executive, Sue Warnke. Warnke is the President and co-founder of Faithforce San Francisco, the president of the Christians@Salesforce network, and the Senior Director of Engineering Content at Salesforce. After a lifetime as a proud agnostic, Sue had a life-changing encounter and converted to Christianity in 2017.
The Annual Breakfast will also feature a series of Breakout session following the main event.
A Conversation with Patrick Lencioni: Building Effective Corporate Culture
Venture Capital Panel: How Faith & Venture Capital Mix
Is Science Irrational without God?
Innovating with God in the Marketplace
The April 5th Annual Breakfast will be at the Santa Clara Convention Center.  Nearly 1,000 are expected to attend.
For more information, see Connect Silicon Valley Annual Breakfast and to get tickets, go to Registration.