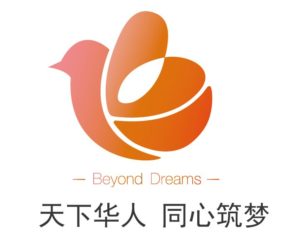 Readers of this blog may remember my article on Ken Yeung, founder and CEO of Prince of Peace Enterprises, distributors of Tiger Balm and various other gourmet products and teas. I shared in that article about the desire God put on his heart to help special needs children throughout China. He started the Prince of Peace Foundation and Prince of Peace Children's Home to serve this community. Now Yeung is working on a new venture to further meet this need.
He is organizing an event in China called "Beyond Dreams." The event brochure describes it as follows, "We will share how being a blessing to others bestows blessings on the giver, the receivers and the communities in which they live." I talked with Ken recently to hear a little more about the event, which is happening on August 8 in Beijing.
Skip:  So, Ken, tell me a bit about Beyond Dreams. What speakers will you have?
Ken:  We are inviting several Christian celebrities. One from the US who most people will know is Jeremy Lin. We will also have a movie stars and singers from Taiwan and Hong Kong. They are highly regarded by people in China, especially to the younger generation.
Skip:  And this will be at one of the Olympic Stadiums, is that correct?
Ken:  Yes, at Worker's Stadium in downtown Beijing, and the best thing is that it's going to be televised, live stream, by the Tencent Internet Company, to 100 million viewers throughout China.
Skip:  And it's not specifically a Christian event, although everyone speaking will be Christian, is that correct?
Ken:  Right, it is sponsored and funded by overseas Chinese Christians and the majority of the people going there will be Christian. However, we are not holding a so-called evangelistic meeting. We will be sharing life-changing stories and just the personal witness of these people, and embracing the awareness that they need to help their own people, to help those that are unique, whether it is orphans or the people with special needs, to volunteer their time, their resources, their money, to help their own.
Skip:  That's great. About how many people will you expect at the stadium?
Ken:  At the stadium will be roughly about 6,000 people.
Skip: Where the proceeds are going?
Ken:  The proceeds will be going to help children with special needs and orphans throughout China.
Skip:  Will this be to help Prince of Peace Children's Home, the one that you started?
Ken:  Not necessarily, the majority will be to other kids with special needs throughout China. It will be authorized and supervised by the government.
Skip:  Anything else you can tell me?
Ken:  We just ask that people would pray for us. This is a first-time event, and we don't want to just do it one time. We pray that it would be a success and the government would invite us back. That we would really show a good image that Christians all over the world care about China and that we are people they can trust.
The event organizers have also put together a 7-day itinerary for those traveling to Beijing for the event, including discounts at top-rated hotels in the area. If you would like to learn more, email [email protected]
I hope you will join me in praying for Ken Yeung and this event.