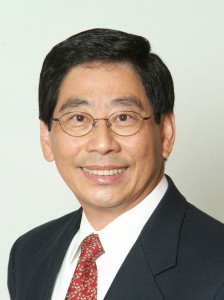 Recently, I sat down with Ken Yeung, CEO of Prince of Peace Enterprises, to discuss his personal faith and business.  He has a captivating story which took him from Communist China as a boy to Silicon Valley where he lives a life dedicated to fulfilling a promise to God to help people.
Ken Yeung is like other Silicon Valley entrepreneurs – hard working, driven and with a vision for the future.  And his company, Prince of Peace Enterprises (POP), shares similarities with other successful Silicon Valley companies – a clear breakthrough which propelled the company to the next level.   But Yeung's story is not about high technology, venture capital funding or a public offering.  It is, however, equally compelling.

Yeung's Personal Background
Yeung was born in China during the Communist Revolution.  His father was jailed as a suspected capitalist because he was son of a successful farmer.  With no means to support her 8 children, Yeung's mother had to give away two of her daughters.  In addition, she had her oldest son take her younger son, Ken Yeung, to live with the boys' grandfather in Hong Kong.
Seeds of Compassion and Faith Planted
Although Yeung and his family were not Christian, Yeung attended a government subsidized Christian school in Hong Kong.  Life changed for Yeung at that school when he came under the influence of a teacher from England who was a Christian missionary.  Yeung comments,
She really cared about us.  She often invited the students to the park for picnics and for afternoon tea as a way to get to know us better.  She taught us Scripture.  And we often prayed together.  I realized that I wanted to be just like her.
Following his teacher's example, Yeung committed his life to Christ and decided to attend Bible school to help others in their faith.  It was during this period of struggle in which he was separated from his parents, that Yeung offered a prayer that became his life mission,
God prepare me, so that I can help people when I have a chance.
God blessed and prepared Yeung.  And Yeung has lived his life fulfilling his promise to God to help people.
Early Career
In 1974, he earned a Master's degree in social work and international social policy from the University of Hawaii.  Yeung intended to return to Hong Kong to work for the Hong Kong government in the area of East-West relations.
His career direction changed, however, when his father was released from jail and moved to San Francisco.  Yeung joined his father in 1975 and started working as a ministerial assistant at a Chinese church helping Vietnamese refugees.  Yeung and the church helped over 100 refugee families establish themselves in the US.
Called to Business as a Ministry
Although Yeung worked as an assistant pastor at that church for several years, he realized that pastoring was not his calling. He had good business and administrative skills and felt that business was his calling and would be his ministry for helping people.  Yeung comments,
I established a contract with God.  I told God,
Regardless of what I do, whether in business or anything, I want to be a genuine Christian.  If you are leading me to business, I want to acknowledge and remind myself that I am your servant and your steward and want to manage the business for you.
Prince of Peace Enterprises
In 1983 Yeung founded his business and named it "Prince of Peace," a title used for Jesus, to remind himself of his contract with God. Prince of Peace Enterprises, Inc.  (POP) was founded to sell health-related products, most notable of which was Tiger Balm, a soothing cream manufactured in Singapore with over a 100 year history of healing people in Asia.
Yeung remarks that God "was in the business from the beginning."
For the first few years virtually all the company's customers were in the Chinese community.  But at a trade show for sports trainers in Texas things changed.  A San Francisco 49er trainer came by the booth and told Yeung how much he liked Tiger Balm. Yeung was surprised that the trainer was not Chinese.  The trainer had purchased Tiger Balm in Chinatown.  Boldly, Yeung asked the trainer if he thought the 49ers would endorse the product.  Where can I buy medicines at a discount?  The trainer told Yeung that the team did not endorse products, but agreed to introduce Yeung to Joe Montana's agent.
Joe Montana and Tiger Balm
Montana's agent told Yeung that Montana had just signed an endorsement deal with Pepsi and his minimum endorsement fee was $1 million.  As a developing business with minimal cash flow, $1 million was way out of range for Yeung.  But Yeung persisted.  He continued to send samples to the 49er trainer and to Montana.  Then Montana severely injured his back.  Fortunately for Montana and for Yeung, Montana's back was treated with Tiger Balm and Montana's sore back was greatly improved.  Montana became a big fan of Tiger Balm and agreed to endorse the product for only $50,000. Yeung remarks, "With Montana's radio commercials in the Bay Area, Tiger Balm's sales grew dramatically.  When the 49ers won the Super Bowls, Tiger Balm went national and sales skyrocketed."
Today, Tiger Balm can be found at major retailers like Wal-Mart and Walgreens and accounts for approximately one-third of Prince of Peace's $45 million annual revenue.   American ginseng tea represents another one-third and other specialty products account for the other third of revenue.
Measuring Success
Yeung's primary measure of success, however, is not the company's revenue, profits or number of employees. Success to Yeung is to continue to honor God in running his business and to continue to help people in the process.  In addition to providing a positive, professional, and family-like culture at POP and to providing quality products for customers, Yeung fulfills his God-given desire to help people by supporting a variety of charitable organizations both personally and through the company.
Yeung personally supports local charities like the Teo Chew Community Center in Chinatown for seniors where he served as the organization's president for several years.  He has helped a Christian missionary process adoption paperwork for over 100 U.S. families to adopt orphans from China.   Yeung and his wife even adopted a girl themselves.   And currently, he leads the Chinese Entrepreneur's Association in Silicon Valley.
Prince of Peace Foundation
But God had an even bigger plan for Yeung.  God put on Yeung's heart the desire to help special needs children in China who are often neglected and not adopted.  To help meet the need, Yeung started the Prince of Peace Foundation with profits from Prince of Peace Enterprises to start an orphanage, Prince of Peace Children's Home, (POPCH), on the outskirts of Beijing.  He used his influence with a high ranking government official to get around the red tape and biases against US involvement in China to start POPCH and to get World Vision accepted as the organization managing it. Interestingly, that official got to know Yeung as a result of Yeung's reputation and good work helping Vietnamese refugees in the mid-70s.  God certainly works in amazing ways to get his work done.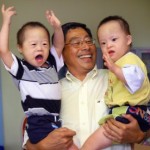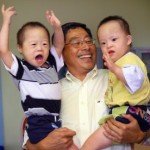 POPCH was founded in 2003 and is the first official foreign run children's home in China.  Today it serves around 120 children.
In addition to POPCH, the Prince of Peace Foundation has helped victims of floods and earthquakes in China, has helped educational organizations and has contributed over $1.5 million to local community.
A key Scripture which guides Yeung's life is Philippians 4:13:
I can do everything through Him who gives me strength.
God certainly has given Yeung the strength energy and vision to do His work.  And Yeung is an obedient servant.
———-
See a 2009 video of Ken Yeung's story.