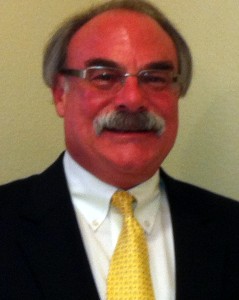 Life has it setbacks.  During those periods of difficulty, some turn to God for comfort and guidance.  Others turn away from God and become bitter and angry.  Greg Von Gehr, a successful Silicon Valley business leader and entrepreneur, has experienced more than his share of adversity.  He not only persisted, but thrived.  His story offers lessons for us all.
Background
Von Gehr grew up in Evanston, Illinois and moved to Southern California at an early age.  He experienced hardship early in his life.  He comments,
My mother died as an alcoholic and my father was a workaholic, with whom one could only interact on his terms.
With faith and support Von Gehr was able to cope with those difficult circumstances.
I had people around me who were supportive.  And I had God.  I started going to church as a child and never wanted to be without a church.
Von Gehr earned his BA from Pomona College, as well as a MSc. in International Economics from the London School of Economics and an MBA from Stanford.  He married his wife in 1976.  Tragically, they lost their first child at birth, but later had a daughter.
His early career included management consulting with McKinsey & Co. and private equity financing.  In 1986, he and a business partner, led the leveraged buyout of what became known as Portola Packaging, a Silicon Valley manufacturer of proprietary closures, machinery and printing for the beverage industry.  The company earned a 17x return for its early investors.  For the next 20 years he worked as an executive in a variety of manufacturing and private equity investment roles, including serving as a managing director for an international private equity investment firm.
In 2005, he co-founded Henley-Putnam University and was appointed the university's CEO.  Henley-Putnam is an online university granting bachelors, masters and doctorate degrees focused in counterterrorism and intelligence training to high risk security industry professionals worldwide.  In 2008, Henley-Putnam was ranked by adult students among the top accredited online universities.
More Adversity
In that same year, his wife had a brain hemorrhage and collapsed on the streets of Los Gatos.  Fortunately, she was with her daughter who was able to get help.  His wife underwent successful brain surgery and made a complete recovery.
Adversity struck again.  Shortly after his wife's brain hemorrhage, Von Gehr was diagnosed with multiple myeloma, a chronic form of blood cancer.  Reluctantly, he resigned as CEO of Henley-Putnam to focus on his treatment.  An attribute of multiple myeloma is that although the cancer may go into remission for a period, it is likely to come back in another place.  It did just that.  Since 2008, he has undergone two cancer-related surgeries and a hip replacement.   He began working with a personal trainer to regain his strength and, today, his health is stable.
Helping Others
Despite all of these setbacks, Von Gehr has always had a desire to help others.  That is how he viewed his role as CEO and a business leader.  "I like people and look for ways I can help them succeed," says Von Gehr.  "As a leader, I try to build relationships because people work for people not companies and that is the optimal way to get the best out of people.   And I try to lead by example of how I would want to be treated."
His strong faith and desire to help people has also carried over to two community activities which take up much of Von Gehr's time these days.  He has been engaged in various leadership roles in the Episcopal Church and, in recent years, is playing an active role in the formation of the Anglican Church of North America in Northern California.
In addition, Von Gehr chairs the advisory board of the Santa Clara Corps of the Salvation Army. In 2012, The Salvation Army, Santa Clara assisted over 600,000 people by providing, among other services, family assistance to 113,000 people in its Social Services unit, distributed nearly 60,000 bags of food, sheltered the homeless with over 26,000 nights of lodging, served over 167,000 meals in its soup kitchen and distributed almost 70,000 toys and gifts to disadvantaged children.   Von Gehr remarks,
The Salvation Army is an amazing organization.   I find great joy in adhering to the Salvation Army's motto of "doing the most good."  It is Christ's work for helping those in need without discrimination.  Where I sit as chair of the advisory board, there is so much to do it is breathtaking.  On the other hand I enjoy the challenge.  I have some big ideas of what I want to accomplish.
Strong Faith
How has Von Gehr been so able to focus his time on helping others despite all the difficulty he has experienced?  He has remained strong in his faith. In my discussions with him, Von Gehr referenced a Bible verse which he views as pivotal in his life.
We can rejoice, too, when we run into problems and trials, for we know that they help us develop endurance.  And endurance develops strength of character, and character strengthens our confident hope of salvation.  And this hope will not lead to disappointment.  For we know how dearly God loves us, because he has given us the Holy Spirit to fill our hearts with his love. (Romans 5:3-5)
Although he admits to being upset at how adversity interrupted what seemed his mission in life, he comments,
I've never worried about any of it.  I take setbacks in stride and say, "God has always taken care of me."  I am one of those people when I am given lemons, I make lemonade and am very happy with the outcome.  I feel that God is just guiding me on a different pathway. I am not upset anymore.  In fact, I am relieved.  God just wants to re-orient my time.  And I feel that is a gift.