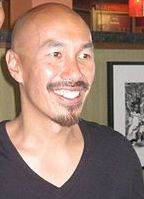 What would you do if you were suddenly told you would receive $1 million?  When Francis Chan's book Crazy Love began selling, his agent told him he could earn $1 million in royalties.  Chan didn't want to have anything to do with it.  To Chan the most important thing in life is to have a relationship with Jesus.  He believed that money could get a hold on him and get in the way of this relationship.  He and his wife were happy to live simply.  So he signed the book royalties over to a charitable trust before the money came in.

He commented at a recent New Canaan Society conference in San Francisco,
This is not because I am such a godly man. It is because I am an ungodly man.  I know my own selfishness.  I would just buy stuff for myself I don't need.
By the way, that $1 million he was told might come their way turned into $5 million.
Chan and his wife hoped to be generous someday but felt that wealth would not come to them.  Chan remarked,
For God to answer that prayer is such a rush.  We can live a normal lifestyle and yet still build hospitals in Africa, build school houses, dig wells, care for the poor, and  reach out to the inner city.  It's an amazing life.
Who is this man who is so passionate about Jesus and how did he get that way?
Life Growing up
Chan was surrounded by death growing-up.  His mother died giving birth to him.  His father remarried, but his step mother died when Chan was 9 years old.  His father died from cancer when Chan was 12.   And when Chan was high school age, his aunt and uncle got into a fight.  His uncle murdered his aunt and took his own life.  Chan comments on his thinking at the time
I said to myself, "Okay, this is life.  It is brief.  It is going to be over.  Don't take another day for granted. "
At the time, Chan was attending a youth group and reading the Bible.  He accepted Christ as his savior when he was a teenager.  Telling his friends about Christ then became an urgent matter for Chan.  He knew that life is short and the consequences of not knowing Christ were serious.
It terrified me to think they would die and not know the Lord. I remember as a junior in high school, grabbing my yearbook and thinking I would never see the seniors again.  I just started calling them and saying, "Hey Dude, listen, I know this sounds crazy, but I am concerned.  I will probably never see you again and want you to know about Christ."
Urgency to Spread the Good News
The urgency to tell others about Christ carried over to his life after high school.  He attended seminary, but called that period one of the worst of his life.  He found there was no time to apply all he was learning.  After attending seminary, he worked at various jobs  including as a youth pastor and as an associate pastor.  He even waited on tables.   He was always focused, however, on helping people in their spiritual journey.  As a waiter he says, "I loved the waiters I worked with, but was terrified about their eternal destiny.  At night when I went home, I would cry out to the Lord to save them."
Started a Church
In 1994, he and his wife started a church in their home.  The church became known as Cornerstone Church in Simi Valley, California. The congregation grew from a few people to hundreds, then thousands.
While at Cornerstone, Chan went on a mission trip to Africa.  In Africa, he saw devastating poverty, but fell in love with the children and felt a burden to personally help them.  Upon his return to the U.S., Chan was convicted to change the way he lived and how Cornerstone should operate.  Although he and his wife had two children, they decided to downsize their home from 2,000 square feet to 1,000 to be able to give more money away.  And he convinced the church elders to give half the church's budget to help people in need both overseas and in the local community.
Began to Write
Around the same time, Chan also started writing.  He detected complacency in the church and sensed that God wanted him to communicate and help change that.
The result was a book called Crazy Love:  Overwhelmed by a Relentless God. It became a bestseller.  In Crazy Love, Chan teaches that God is calling us to a special relationship with Him and that once we love God, we will never be the same.  That relationship is what drives Chan and he believes should drive all people who call themselves followers of Christ.
A New Calling
By 2010, Cornerstone Church  had grown to over 4,000 members, had started nine other churches, and founded Eternity Bible College.
Feeling that he had done all he could in Simi Valley, Chan decided to leave Cornerstone.  He felt a calling to do church in a different way.  He took his family to China to experience the Chinese house church movement.  In China, he saw what it was to be "all out" for Christ.  People didn't just keep what they learned to themselves, but passed it on.  Although Chan loved what he experienced in China and wanted to stay, he sensed God calling him back to California.
The Lord said to me, "You didn't finish what you were supposed to do in the United States.  I want you to change the way we do church."
He came to the inner city of San Francisco to Bayview-Hunter's Point and began going door to door to praying for people and making disciples.  Chan remarks,
I spend a lot of time in the inner city because I think God's going to use some of those people – the people the world has cast away as insignificant.
Doing Church a different Way
In the winter of 2013, Chan started a church in his home with a handful of people.  He told the group,
I am not going to preach on Sundays.  We are all going to read the Bible together during the week.  Church has to be less about going to the movies and more like going to the gym.
At Chan's home church group gatherings people study the Bible and pray.  They are encouraged to call each other between meetings to continue scriptural discussions and to pray.  It is intended that group members will deepen their relation with Christ, will love each other,and equip each other to serve the community — in essecne to become disciples of Christ.  At the same time, Chan set the expectation that the group will multiply by saying,
Within six months to a year, we're going to split into two or three churches and I won't be leading any of them.  I'm discipling you because you are going to be in charge within a year.
By the early fall of 2013, the original group has split.  In doing so, Chan hopes to replicate what is happening in China.  He believes this will be the church of the future.  Chan remarks,
I don't know how on earth anyone's going to survive leading a church in the future and staying Biblical.  With the amount of criticism and flattery we get through social media, it is a big challenge to remain humble rather than angry, arrogant, or depressed.  And I don't see how churches can maintain the current financial structure.  It is time to pioneer something new.  That is what we are doing.
_____________________________
In addition to Crazy Love:  Overwhelmed by a Relentless God, Chan has written Forgotten God:  Reversing Our Neglect of the Holy Spirit and with Preston Sprinkle, Erasing Hell.
For more information on Francis Chan, see his Website
A popular YouTube video of Francis Chan is What Are You Living For?