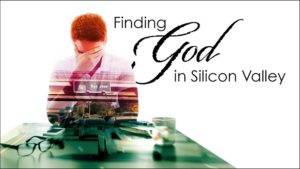 New Beginnings Community Church in Redwood City, CA  recently hosted a sermon series titled "Finding God in Silicon Valley," which was inspired by my book and this blog. I had the opportunity to give the message on April 29.
The title of my message was "When God Calls, You Better Show Up." I based my message on Romans 12:1-2.  The emphasis of my talk was on finding God's will and the calling in our lives.
God speaks to us in many ways.  In my message, I gave five examples of how God calls us and included stories for each.
Through closed and open doors
Through pain
Through our passions
Through prayer
Through promptings and whispers
God gives each of us a calling — often several callings over our lives. Our first and most important call is to follow Jesus. When we are in relationship with God, He is able to fulfill his plan and purpose for our lives. Living our calling is often not easy. Calling involves sacrifice, risk, faith, and obedience. When we respond to God's call, however, our lives are fulfilled and have an impact on the world.
You can view the full 33-minute video of my message below.