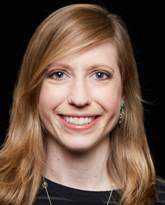 Life is not fair; it sometimes takes unexpected and tragic turns.
When Becky Pomerleau embarked on a ski vacation in December 2014, to Breckenridge, Colorado, with her husband, Jeremiah, and her parents, life was good. She liked her job as a senior manager with PayPal in Silicon Valley, had a great marriage and wonderful husband, and at 34 years old was in good physical shape. She was a distance runner in college and continued to run regularly.
But her good health was not what it seemed. Unexpectedly, Becky suffered a series of heart attacks that required a heart transplant. Many people die from heart attacks every single day. One of the things we can all do to help prevent premature deaths is undertaking some form of CPR training. Somewhere like Coast2Coast in Brampton will suffice. It is also beneficial for anyone who has suffered from a condition as serious as a heart attack or stroke to look into websites like https://www.moneyexpert.com/life-insurance/ to understand the importance of life insurance in a situation like this. As you never know the outcome, it is always best to get cover, in case anything was to happen to you.

In Denial
When Becky first felt pressure in her chest and a tingling sensation in her left arm, she denied it was anything serious. A few minutes after chewing just two low-dose aspirin, her symptoms subsided. But two days later the same symptoms awoke her from sleep. Instead of telling anyone, she prayed that her healthy body would resolve the symptoms without the aid of aspirin. The symptoms did not go away.
When Jeremiah became aware of Becky's symptoms, he insisted they go to the emergency room. Becky initially refused, thinking she would be fine after taking more aspirin. "We ate breakfast and read from the Bible together as a family. All the while, my husband continued to insist that if I were having chest pains, I needed to go to the ER. After we prayed at the end of our Bible meditation, the still small voice inside told me to listen to my husband and go to the ER – a decision that undoubtedly saved my life."
Trip to the ER
At the ER the tests showed slight abnormalities that required that Becky go by ambulance to a Denver hospital for further testing. At the hospital, Becky was still in denial that she could have suffered a heart attack, let alone two heart attacks. "Being an accountant by trade, my personal life and work life are organized in spreadsheets. For me this didn't add up…I maintained the delusion that we were in control."
Suffers a Third Heart Attack
The following day, Becky suffered a third and nearly fatal heart attack during a routine cardiac catheterization test. All three of her main coronary arteries showed tears in the inner lining, a cause of a heart attack called Spontaneous Coronary Artery Dissection or SCAD. The medical profession doesn't know what causes SCAD or how to prevent it. Doctors struggled to stabilize her. They kept her in a drug-induced coma.
Doctors told Becky that her chances of survival were "20%, maybe 30%." She was transferred by helicopter to a better equipped hospital on the other side of Denver. She remained in a drug-induced coma unconscious for four more days, waking up to the news that she needed a heart transplant, but would have to wait until one was located.
Jesus Speaks to Becky in a Dream
While in the hospital she had a very clear dream in which Jesus talked to her. "I remember waking up excited that Jesus had spoken yet nervous that my family would think it was a hallucination. Jesus told me that I needed to continue trusting him and that it would be two months with an external machine functioning as my heart before he would deliver the right heart. I pleaded with him that not only did I think I could not 'take it' that long, but that my husband and family emotionally could not handle waiting that long. Jesus reassured me that we could and that I needed to trust him."
Becky told her family that that they needed to step out in faith and prepare themselves for a two-month wait. "At the same time, I sent a personal message via social media asking people to increase the fervor with which they were interceding with God to deliver a heart soon. I knew with confidence that God would get us through the two-month wait but I also knew the power of prayer."
"After two weeks in the hospital one of the cardiologists entered my room at an unusual time with a glow on his face." Becky asked, "Do we have a heart? He replied, 'Yes we have a heart!' I wanted to shout from the Rocky mountaintops that God had answered our prayers! There was still a future for me, for us here."
Two weeks is a relatively short time frame to get a new heart. Most people wait months to find a match. She was told that she might not have two months. She was living attached to an external machine that likely would not keep her alive for more than a few weeks.
Within a day of locating a new heart, she received her transplant in a successful operation. Her body did not reject her new heart.
"I will never know if the outcome would have been different had I sought immediate medical attention," says Becky. "However, delaying treatment likely sealed the fate of my heart. I am blessed beyond measure to have my life given back in full thanks to my heart donor, a thirteen old girl."
Looking Back at the Unexpected Events
Now, nearly three years after her heart attacks and transplant, she says, "It's a true miracle that God allowed this to happen in Colorado when my parents were there with us and where we have a solid support network of family and friends. This was also where I would get my young, healthy heart."
Becky says that her recollection of the pain endured during those 33 days in the hospital has dulled. "Yet one memory brightens – how close I felt to God. My confidence in his power and grace were at an all-time high…When God strips away everything you have or everything you can do physically, He gives you no choice but to rely on Him. Literally, my only responsibility was to stay hopeful and completely believe that He is truly the Lord of my life, not me."
The Busyness of Life Can Distract Us from Jesus
Daily life has returned to normalcy for Becky, including working a full-time job and remodeling her recently purchased home. But Becky laments how the busyness of life sometimes distracts her from Jesus. "I wonder if I am capable of drawing close to God in the absence of such tragedy. I believe He will meet us where we are when we seek Him but I find myself struggling with this."
She says that she sometimes thinks about leaving the responsibilities that come with living a fast-paced Silicon Valley lifestyle to focus on knowing God in deeper ways. "I dream of selling everything, moving to a cabin in the mountains surrounded by serenity."
Saved for a Purpose
She says, however, that she does not leave for a life of rural serenity for two reasons — one practical, the other philosophical. She enjoys her job and needs the health insurance her employer provides. Second, she knows she was saved for a purpose. "My purpose is to share God's saving grace, love and peace with others. In addition, I have a newfound passion advocating for women's heart health and organ donation." Becky is a frequent speaker on these issues.
Becky wants everyone to experience the peace she know that comes from her relationship with Jesus. She contrasts the peace she knows with the "happiness" that is the focus of so many people.
"I am not happy that I have to take medications every day for the rest of my life to prevent rejection of my new heart, the side effects of which will likely be the cause of my eventual death. It is not fair that a healthy woman who never took one puff of a cigarette, ran Division I collegiate track and cross-country, nearly lost her life to a series of heart attacks at the age of 34. It is not fair that a 13-year-old girl would die while I, who had already experienced the world, would survive. Life is not fair because we live in a sin broken world. This is where the Jesus part comes in. He is the antidote to the sin of this world and to our sin. When we trust in Him fully, we free ourselves of the burden of the quest for happiness, fairness, justice, and control."
Becky looks at her sequence of unexpected heart problems, not as a tragedy, but as a blessing. "God truly blessed me in this experience with knowing the peace of his abiding presence." One of her favorite quotes is from author Sheila Walsh, "Peace is not the absence of trouble, but the presence of Christ."
______________________
This article was compiled from conversations with Becky and her recent talk at the SVPB Networking event at the Stanford Faculty Club