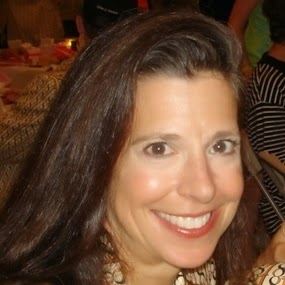 Abigail Bach is living out God's calling. She works as Vice President of Program Strategy and Philanthropy at Edify, a non-profit organization providing Christ-centered education in the developing world. It is a vocation to which she believes God has carefully led her. Her career path was not obvious nor straightforward — a career that started on the rough and tumble trading floor of Wall Street. Abigail sees God knitting together her various experiences into what she calls "a wonderful tapestry." "In our work, many of us only see the unattractive knots on the back side of the tapestry, not the beauty of what God is weaving together on the front side."
Faith and Educational Background
Abigail grew up outside Philadelphia in a close family that embraced strong values and ethics but never attended church. Although her family celebrated Christmas and Easter and she believed in God, faith wasn't a big part of her life.
After high school, she attended Princeton. When Abigail was a senior, her mother developed lung cancer.  Although seeing her mother's declining life was heart-wrenching for Abigail, she was amazed by her mother's response to the experience.  "What I saw in her was an incredible peace. I knew if I had lung cancer, I wouldn't have had the same kind of peace. I came to realize that her peace came from her strong Christian faith, which she had not talked about often."
Shortly after Abigail graduated from Princeton with her BA in history, her mother passed away. Through her mother's example, Abigail began to take Christianity seriously and incorporate faith as part of her life — but only a part. "My Christian faith was compartmentalized; it was a slice of pie in my life, along with studies, career, family, and friends."
Abigail went to New York to work for Merrill Lynch for three years, before entering business school at the University of Pennsylvania's Wharton School. She earned a joint MBA in finance and Masters of International Studies. In the intense, competitive atmosphere at Wharton, she questioned her purpose. "I began to wonder if there was more meaning to life than the next job and career."
Some friends shared how their Christian faith was meaningful and powerful in their lives. Abigail began to understand the "good news" of what it means to have a personal relationship with Jesus Christ. In 1986, Abigail prayed to accept Christ as her Savior and started attending church and Bible study. She recalls, "That's when my Christian faith moved from being a slice of my life to the vibrant center of my life, like the cream on the pie spreading over all the different pieces."
Her Career in Finance
After accepting Christ, Abigail began to experience real peace, as she had seen in her mother. Following graduation from Wharton, she accepted a job offer to work in institutional sales for First Boston on Wall Street. With her new outlook on life, she was initially nervous about starting a fast-paced, cutthroat career on a trading floor, but she sensed an inner peace that God wanted her there. "God called me to be salt and light in a very, very dark place."
Abigail describes her experience on Wall Street vividly. "I would arrive at work no later than 7:30, and began feverously reading the newspapers for current business and political news that could affect the market. There was a big heavy-set Cuban guy who smoked a cigar and walked around making sure we were glued to our telephones calling investors."
"The trading floor was a loud, rough, and cramped environment. The salesperson next to you was two feet away. You could hear the traders yelling prices all day long. You knew you had to perform because there was a line of 10 people who wanted your seat, hoping to make a lot of money."
Abigail notes that the workplace was sometimes abusive. There were no sexual harassment guidelines. Political correctness did not exist. "Drug use was common, especially cocaine. It was a crude and challenging place for women."
Although Abigail did not enjoy this tough work environment, she felt confident that God wanted her there for a season. She invited many of her colleagues to attend her Bible study, several of whom became believers and who she is still in touch with today. At work, she stood out to those around her, even demonstrating peace and steadfastness during the 1987 market crash. One of her colleagues told her, "You are the light and joy on this trading floor."
Soon after the crash, Abigail decided to pursue her passion and move to Paris where she had always wanted to live. She met few believers in Paris but had a heart to live out and share her faith, which had become central to her life.  Her faith was evident to her friends. During her three years there, four families asked her to be a godmother to their children.
In 1991, Abigail moved back to New York to be near her father who was seriously ill and passed away within a year. She longed for a more Christian-friendly environment and a more balanced and affordable lifestyle. An avid skier, Abigail decided to move to Denver to work for a financial planning firm. She had more free time and wanted to contribute to her community, especially women and children in need.
Joy House and Victory House
Abigail began to volunteer part-time at a homeless shelter. "I saw that after 30 days or so at the shelter, many of the women would go back to their abusers because they didn't have alternatives. They had limited job skills, and no funds to afford housing." God spoke to Abigail through her experience at the shelter, calling her to start a Christian home for abused women and children where they could stay for more than 30 days.
In 2003, she opened Joy House, a 24-month home with services to help abused women and their children. The home's name comes from Psalm 16:11: You make known to me the path of life; in your presence there is fullness of joy….." "My vision," Abigail says. "was that these women and their children would experience the joy of being free from their abusers as well as the joy of knowing God's love for them and His gift of eternal life. That got me started on my journey into full-time ministry."
Abigail's sense of fulfillment through her volunteer work at Joy House caused her to leave her finance job to focus on vocational ministry to abused women and children. Soon she felt called to start a second home for women who had graduated from Joy House, but needed additional support. She called the new home "Victory House," based on Psalm 18:35, which states that the Lord gives us His shield of victory and stoops down to make us great.
In 2006, Abigail felt called to continue her vocational ministry in another direction. Unexpectedly, she was recruited to join Opportunity International, one of the world's largest microfinance nonprofits helping people break out of poverty. Abigail had always a passion for international work. She was delighted to join Opportunity International.
She merged Joy House and Victory House into the Providence Network, a non-profit focusing on affordable housing in Denver. Both homes are successfully operating today.
In 2009, Chris Crane, the former CEO of Opportunity International, left Opportunity to found Edify, a non-profit focused on providing financing and training to the owners of schools in the developing world.  Abigail joined Crane at Edify in 2013 as its VP of Program Strategy and Philanthropy and moved to the Bay Area.
Edify
Edify believes the most significant pathway out of poverty is education. In the developing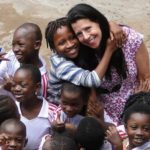 world, many countries can't afford to educate all of its children. Children are either not in school or attending a mediocre public/government school where teachers are often absent. Edify offers loans to low-fee private schools to make infrastructure improvements such as new classrooms and computer labs so that more children can attend school.
Edify also provides training for school owners to run their schools more effectively and for teachers to integrate a Christian worldview in the classroom. The schools utilize technology to enhance learning and employability. Edify's connection to Silicon Valley helps. For example, Abigail has developed a collaborative project for schools in Ghana with Dr. Paul Kim, the Assistant Dean of Stanford's Graduate School of Education, who has invented a portable micro-cloud server.
In this short video, Abigail provides an example of Edify's impact.
Central to Edify's mission is its focus on Christian education. Abigail says, "We believe if  children are exposed to Christian values and become followers of Jesus, God will transform their lives, and potentially their families, their communities, and ultimately their countries. Edify hopes that integrity, prosperity, and peace will replace the corruption, poverty, and violence prevalent in some of the countries in which it works.
Abigail feels that her position at Edify provides the perfect marriage of her passions and experiences. Although she often saw the knots on the backside of the tapestry, she now sees the beauty of the tapestry that God has been weaving together over all these years. "My background in financial services, my strong interest in international cultures, my passion for women and children, my belief in education, and my faith have all come together at Edify."
________
Article by Skip Vaccarello and Christina Richardson