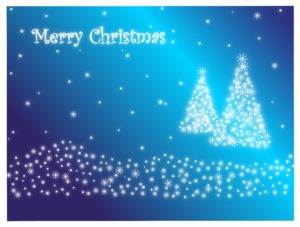 Is there an antidote for the discord and partisanship that envelopes our country? I believe there is. It is called LOVE.
Love is something everyone can practice but is essential for those who follow Christ. As followers of Christ, we are called to love God and our neighbors (Mark 12:30-31). Our neighbors are everyone, including people we might consider our enemies. Yes, Jesus called us to "love our enemies" – Matt.5:43-48.
So, what does this mean when we look at the dissonance and even hatred in our country. It means that Christ-followers are invited to make a difference, to be peacemakers, to show kindness; that is, to love.
Arthur C. Brooks wrote a wonderful book called Love Your Enemies. In that book. Brooks says that the "culture of contempt" is at the core of the problem. People don't just disagree with each other, but they demonize the other side, call their opponents despicable names, and often use the word "hate." Brooks' solution is kindness. "My point is simple: Love and warm-heartedness might not change every heart and mind, but they are always worth trying, and they will always make you better off."
In a recent talk by Jim Daly, president of Focus on the Family, he discussed how love conquers hate. Focus on the Family is a well-know Christian non-profit organization, which offers a variety of resources to equip parents and children to live healthy and wholesome lives based on biblical values.
Among other things, Focus believes in traditional marriage, which has caused outrage in some quarters — some directed at Focus. Daily says this about adversarial relationships, "It is when someone feels the love of Christ through you that they say, 'Even though I was spewing at them and treated them harshly, they returned it with love and kindness, and it opened up my heart to them'."
Daly gives the example of how he extended a loving hand to work with a group sometimes critical of Focus's stand on marriage. He felt convicted to do something about sex-trafficking that was flowing through Colorado. He reached out to the Gill Foundation in Denver. The Gill Foundation is a gay rights advocacy group. In spite of their differences on marriage and other issues, Daly opened up a conversation with the Gill Foundation on how to deal with sex trafficking in Colorado. They found common ground.
The two groups sponsored legislation to strengthen laws in Colorado that deal with sex trafficking. As a result, Daly noted that Colorado went from an "F" grade on dealing with sex trafficking to an 88, as measured by a national anti-trafficking advocacy group. In addition, Jim Daly and his counterpart at the Gill Foundation became good friends.
Let me give you a personal example of how Christian love can make a difference.
I am a partner in New Beginnings Community Church (NBCC) in Redwood City, California. NBCC is a diverse collection of people ethnically, politically, and by age. What we have in common, however, is the love of God, the love for each other, and the desire to serve our community.
Earlier this month, nearly 600 people from the church volunteered at two economically disadvantaged schools as part of the church's "Be Rich to Others" initiative. We cleaned up, painted, and distributed equipment that we purchased from a "wish list" by the principals and teachers. Out of unconditional generosity, the church also donated a total of $112,000 (the goal was $70,000) that was distributed in grants to the two schools at which we served, as well as to three other groups in need. See the 2-Minute Video describing the work NBCC did.
Love means we are kind and serve everyone – the poor and disadvantaged and even those with whom we may disagree.
Love is the central theme of the Bible. "For God so loved the world that he gave his one and only Son, that whoever believes in him shall not perish but have eternal life," (John 3:16).
Jesus' birth, which we celebrate at Christmas, reflects the love of God for us. Jesus came to earth as a sacrifice. He died for our sins so that we could be saved. Yes, Jesus is our Savior. His resurrection after his gruesome death on the cross is the reason for Christian hope – the knowledge that if we put our trust and faith in Jesus, we will join him in heaven when we pass from our earthly existence.
So, this Christmas and in 2020, let Christ's love show through you. Yes, let love and kindness win.