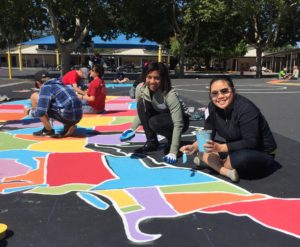 The weekend of April 25 and 26 saw the mobilization of thousands of people delivering compassionate services in Santa Clara County. "Beautiful Day" is what the activity is called. It is a coalition of churches, government agencies, and community organizations serving needs in the community. Activities included building, cleaning, renovating, painting, and landscaping at schools, parks, neighborhoods, and non-profit organizations.
The idea for Beautiful Day was initiated by Westgate Church in 2004. In addition to seven churches and volunteers from various other groups participating this year, 36 businesses donated time and goods to the effort.
I had the opportunity to experience Beautiful Day through New Beginnings Community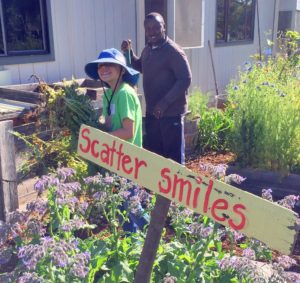 Church (NBCC). Our church canceled Sunday gatherings and organized approximately 600 volunteers to serve at two elementary schools – Bubb Elementary School in Mountain View and East Palo Alto Charter School.
I volunteered at Bubb Elementary School. Not only was the weather beautiful, but it was encouraging to see hundreds of people working together on miscellaneous projects the school administrators and teachers requested. It was also good to know that we were part of something larger – showing the love of Christ to our neighbors.