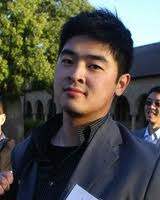 Gamification takes the experience of game thinking and mechanics and applies it to other areas, such as work.  Yu-kai Chou is an entrepreneur and gamification expert.  Chou describes gamification as making boring things fun – things you have to do, but do not necessarily want to do.  Chou's believes that gamification has the potential to create a world where everyone has fun in their work; companies perform better, and customers enjoy the products they purchase.

Brief Gamification History
The idea to find ways to make work fun and to improve productivity has been around for decades.  In the early 1980s, for example, Charles Coondradt wrote a popular book, The Game of Work: How to Enjoy Work as Much as Play.  As video games grew in popularity, Rajat Paharia, the founder of Bunchball, took the concept further.  He looked at how the elements in video games – rewards, competition, achievement, status, altruism, and self-expression — could apply to work and education.  He is credited with coining the term "gamification."
Chou is one of gamification's pioneers.  Chou, who is now 27 years old, describes himself as a "hardcore gamer" dating back to his childhood.  In 2003, he began to see the benefit of applying game principles to life; that is, to help himself and others find ways to integrate work and play.  He embarked on a career in gamification.
Chou founded several companies, including FD Career, Viralagy and his most recent company, RewardMe, a digital loyalty platform which applies gamification to online commerce.  Currently, Chou is a partner with Enterprise Gamification Consultancy (EGC) where he helps businesses and other organizations make good use of gamification techniques.
Chou writes extensively about gamification.  He developed a framework to describe the driving forces behind gamification.  The framework is called "Octalysis" and is described on his website which gets over 25,000 visitors per month.  In addition, he is also a popular speaker about gamification.  He has spoken both internationally and locally at places like Stanford, Google, and TEDx.
In 2013, Chou was rated by UK-based Leaderboarded as the No. 1 "Gamification Guru."
In a recent website post, Chou lists ten social gamification examples that will save the world.  Those examples include a puzzle game that in 10 days made a breakthrough in AIDS research that scientists had been working on for 15 years, a game which has helped cancer patients manage their pain, and how Khan Academy has helped millions of people fall in love with learning through gamified online education.
On his website, Chou also makes a point of describing himself as a "follower of Christ."  I sat down with Chou to discuss the ramifications of gamification and how his faith drives his work.
Chou's faith background
Chou grew up as an agnostic in Taiwan.  Chou says his parents were "stuck between agnostic and atheists."  As an early teen, he moved with his parents to Kansas.  He admits that he had trouble fitting in socially, but began to develop friends through his passion for chess.
I had a good friend in the chess club who was a faithful Christian.  He invited me to church, but I declined.  Then he invited me six times in a row.  I felt bad.  I was his friend and didn't like rejecting him.  I accepted the sixth time so that I could tell him that I didn't like it, and he wouldn't invite me again."
But Chou liked his experience at church.
I felt something really different.  I understand now that I was really touched by the Holy Spirit.  I was moved by the music and liked the pastor.  After the service, I asked the pastor several questions.  I don't think he answered them all, but did answer some logically.  He talked about archaeology and history.  These were things I had questions about.
That conversation led Chou to investigate on his own.  He read the Bible and researched answers to his questions. Chou remarks, "I was convinced by the evidence that everything was true."  He committed to follow Christ.
I found that Christianity is focused on love – love one another, build relationships, and love because God loves you. That changed my lifestyle.
Integrating Faith and Work
Is it hard for a Christian to work as an entrepreneur?  Chou believes that his faith has made it easier to be an entrepreneur.
The hardest part of being an entrepreneur is that there is a lot of risk.  Ninety percent of the time entrepreneurs fail.  But when you believe that God is sovereign and in control of everything, there is no risk.  It is really what He wants to happen.
Chou has had businesses which succeeded and some which failed.  He remarks,
What guides me is that God is in control.  Believing that God loves me and will take care of me helps a lot.  Some of the worst things that happen in life turn out to be the best things.
Chou has gotten business opportunities because he is Christian.  For example, one client is the Christian Broadcast Network (CBN) which has a children's cartoon series called Superbook.  CBN engaged Chou to help design the cartoon game series interface with game-like incentives for children to increase their Biblical knowledge.
Most of Chou's clients, however, are not explicitly Christian companies.  Many are technology companies in Silicon Valley and beyond.  For example, an online retailer with a desire to differentiate from a major competitor, recently engaged Chou to design a dashboard to better incentivize their customers.
Chou has also lost opportunities due to his Christian faith.  He has turned down deals for ethical reasons.  And some have refused to business with him because of his faith.  One fortune 500 company told him that they could not work with companies with a "religious affiliation."  The "affiliation" which concerned the company was simply that the tagline on Chou's Website which reads, "Gamification Expert and Follower of Christ."
Gamification and Chou's Faith
So how does gamification fit with Chou's faith? Chou remarks,
I want to create games that even if you quit the game, your real life becomes better.  I started gamification because I quit a game that I spent thousands of hours on and I felt empty.  I was trying to figure out if there was a game where the more hours you spent on it, the more productive you became and the more fun it made life.

Imagine if there is a truly addicting game, where the more time you spend on it, the more productive you would be. You would be playing all day, enjoying it, and your career would be growing, you would be making more income, having better relationships with your family, creating value for your community, and solving the hardest problems in the world.

That ties into my understanding of the Bible.  Christianity allows me to operate better.

Gamification also allows me to understand my faith better. Games are just a blink compared to life, just like the real world is just a moment compared to eternity.  Life is like a game in that the decisions we make in a game affect the outcome of the game.  In life, the decisions we make affect how we spend eternity
Here is a video in which Yu-kai Chou talks about his faith and how it applies to his work: