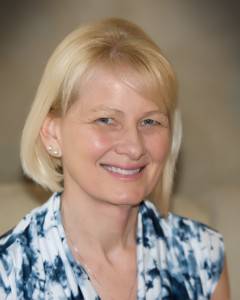 Ruth Hardin has a vision – to raise $1 million to provide sustainable water solutions for some of the one billion people around the world without safe drinking water.
Hardin formed an event called 'Silicon Valley Discipleship Walk for Water" that takes place on Saturday, March 21. The event started out as an activity for her church, St. Timothy's in San Jose, in 2014. St Timothy's senior pastor, Pastor Dan Selbo, had heard a compelling message from Water Missions International, a Christian engineering ministry that provides safe water in 49 countries. What impressed Pastor Selbo was not only that Water Missions was solving water problems, but that it was helping meet the spiritual needs of people in developing countries as well.
In its first event, in March 2014, 80 participants raised $25,000 — enough to build a treatment facility and train people in a village in Haiti to serve 2,000 people. "We had planned to continue to host the event annually at St. Timothy's," says Pastor Selbo, "and to expand to maybe 120 people the next year and 200 the year after that." But Ruth Hardin caught a larger mission.
A Big Vision
In her discipleship small group, Hardin was challenged by the questions:  "What is God saying to you?" and "What are you going to do about it?" Hardin had been on the planning committee for the first walk.  She took the challenge posed by those two questions to enlarge the scope of the walk. She wanted not only to raise a million dollars but "to unite people in this valley, helping them to get to know each other and to work together to make a real difference in the world.  "I see it as a way to fulfill the Great Commission and the Great Commandment — a way of pulling folks together – not only Christians but everyone."
The Problem and Solution
In describing the problem facing millions, Hardin says, "These folks live in extreme poverty. They have to walk miles to a source of water that is often contaminated."  It is usually kids and women who walk to get the water. Hardin adds, "Not only are people getting sick from drinking dirty water – and one child dies every 20 seconds from preventable water-borne disease – the kids are spending their day walking to collect water instead of going to school. And they are walking on paths that predators know. There is ugly stuff around this."
Water Missions International has developed what it calls a "Living Water" treatment system that is self-sustaining. Water Missions teaches people in the community how to use the system so that, when Water Missions leaves the community, people know how to run it. Hardin comments:  "Once the system is up and running, kids can go to school, community health improves, and women are free to do other things – perhaps grow some vegetables.  There is now hope."
Providing water is only part of Water Missions objective. "There is a window to talk about Jesus," says Hardin," when people ask, 'Why are you doing this?' A pastor from Kenya said it best:  'As people get their physical thirst quenched, it is a good opportunity to point them to the water of life which lasts forever…..It is about the love of Christ coming and being shown physically.'"
A Million Dollar Goal
A million dollars is a big goal. "I can't say the million dollar goal was directly from God," says Hardin, but I did feel we were to challenge ourselves. I read that the San Jose metropolitan area is the wealthiest in the country. To pull a million dollars together is not unheard of."
A million dollars goes a long way with Water Missions.  "Although the costs vary, says Hardin, "a typical project costs around $25-30 thousand dollars."  Water Mission spends around 18 months in a community. "They say that the water is the easiest part," says Hardin. "The more difficult part is the community development – bringing people together for training to take over the system."
All the money raised – 100% — goes directly to the projects. Water Missions covers their administrative costs from separate fundraising.  With the million dollars Hardin says, "$100k will go to projects in each of nine countries where Water Missions is established; the other $100k will go to their disaster response fund for those who need water immediately." The countries the Walk for Water campaign support are:  Haiti, Honduras, Peru, Kenya, Malawi, Mexico, Tanzania, Indonesia, and Uganda.
A side benefit is that the Living Water treatment facility is powered by solar panels. "That means that villagers can also use the system to power their cell phones," says Hardin.
How to Participate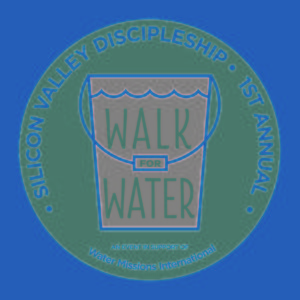 So how does someone participate? You can sign up online at Silicon Valley Discipleship Walk for Water as a team captain, a walker on a team, a volunteer, corporate sponsor, or to support a walker.  Teams are typically 12 people but can be any number.
"Several churches have teams walking, and we expect others," says Hardin.
Thrivent Financial, a financial planning organization, is a corporate sponsor.  Darrell Shideler from Thrivent comments:
We support the walk for three reasons: First, it is a pan-Christian movement.  Second, it is serving a big need.  And third, it allows members of Thrivent to get involved.   The walk gives them the opportunity to serve financially and physically.
The Day of the Walk – Saturday March 21
On the day of the event, March 21, walkers and volunteers will be treated to an opening ceremony with music by Grammy award winner Ashley Cleveland. I will give a brief talk, as will others.
Participants meet at St. Timothy's parking lot, 5100 Camden Ave., in San Jose. They walk two miles to an elementary school where they fill a container with water and return two miles to St. Timothy's. "We try to simulate what people do to walk for water each day," says Hardin.
What caught my attention when I heard about Silicon Valley Discipleship Walk for Water was that it is another example what God is doing in Silicon Valley. Last week I posted a story about Transforming the Bay with Christ (TBC). Like TBC, Silicon Valley Discipleship Walk for Water is drawing together people in Silicon Valley to make a difference.
If you are looking for exercise, having a fun morning, and contributing to a good cause, consider joining the Walk for Water team on March 21.