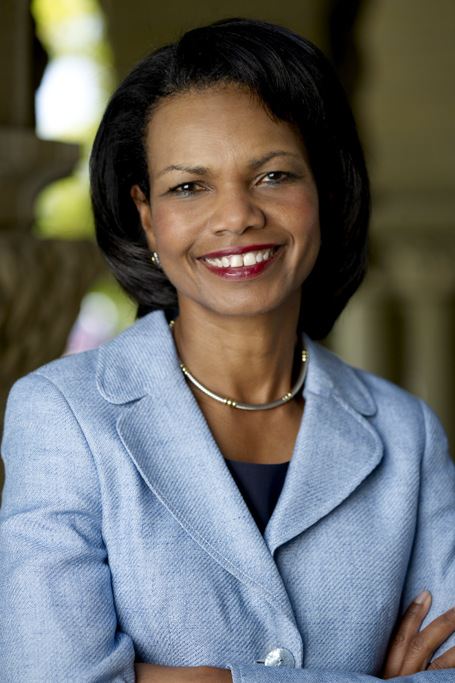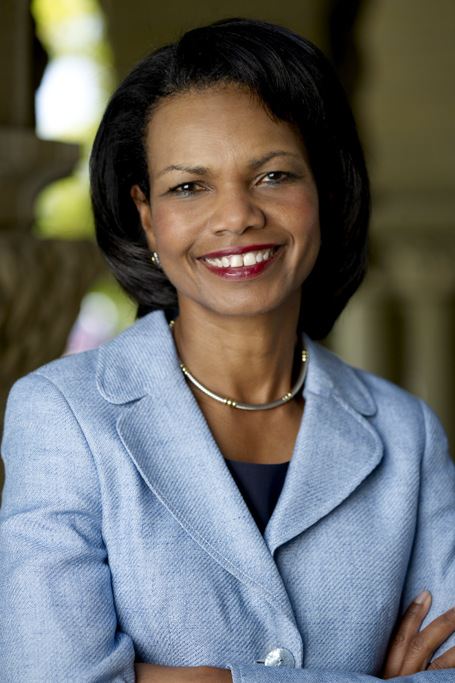 It is a paradox of the Christian faith that struggle and faith are intertwined.  Christ suffered and died on the cross so that people could have salvation.  Eleven of the twelve apostles died violent deaths because of their faith, including crucifixion and beheading.  Most Christians are not called to such suffering, but life has its challenges and struggles no matter what your faith tradition, including Christianity.  It is reassuring, I believe, that good can come out of suffering and struggles.  The life and testimony of Dr. Condoleezza Rice, professor at Stanford, former Stanford Provost and former Secretary of State, offers us an example.

Faith as a Foundation
Rice grew up in segregated Birmingham, Alabama, and was witness to some of the violence that happened during the fight for Civil Rights.  She was born into a family of faith, as her Dad was a Presbyterian pastor and her Mom played the piano in the church.  She says this about her years growing up:
We lived in the back of the church until I was three.  Even after my father pastored Westminster Presbyterian Church, we were at church not just Sundays; it was Tuesdays for tutoring at the church, Wednesday for choir practice, Thursday for Youth Fellowship, and Saturday to prepare for Sunday.  The church was very much a dominant force in my life.
With the help of her father, she developed a strong faith that she rarely doubted. She relied heavily on this faith as an adult, especially during the challenging times following 9/11.
Every day we were terrified of the next attack.  We wondered every day, if we, the freest country on the earth, could survive and prosper in the face of this great evil.  I will tell you that I needed my faith.  I needed to call it out in prayer.
Rice recalls a poignant time of prayer on Air Force One:
On Thanksgiving in 2003 we were flying into Baghdad with President Bush on a secret mission.  As the pilot was making evasive moves to prevent attack, I said to the other staff members on board, "Maybe we should go and pray with the President."  And we did.  To be in the company of those who were also God centered was extremely important to getting through those times.
Although Rice faced challenging times and struggles during her tenure as Secretary of State, she recalls that she only had to go to Walter Reed or to Bethesda Naval Station Hospital, "to realize there were those for whom the sacrifice was so great, and yet they were meeting it with dignity, very often with prayerfulness, and always with determination and almost optimism about the future."
Out of Struggle Comes Stronger Faithfulness 
Rice recognizes that God does not promise to take away tribulations and trials but rather, promises to use them by walking alongside us to affirm and deepen our faith.
It's sometimes hard to actually say that it is a privilege to struggle, but indeed it is a privilege to struggle.  Without struggle we can come too easily to believe that we are capable on our own.  We can put aside our faith because we're pretty good at managing this thing called life.  As Abraham Lincoln said in the depths of the Civil War, "Sometimes you have no other place to go but your knees."  And thank God that we have the privilege to go to our knees in prayer.
Historically, Rice points out that leaders in our country relied on prayer and their faith during times of struggle and suffering and in doing do, were able to accomplish unbelievably difficult things.  She recalls that those involved with the founding and development of our country faced many obstacles and it was their faith that helped guide them through it
A third of George Washington's troops were down with smallpox on any given day.  The founding fathers were often squabbling among themselves while the country was fighting against the greatest military power at the time.  Yet the country came into being.

In the Civil War it was brother against brother with hundreds of thousands dead on both sides.  Yet we emerged a more perfect union.

In the passage west to cross the continental divide in covered wagons the travelers had to be optimists and faithful.  They didn't know where they were going.  Yet they kept going anyway.
She experienced the power of faith and prayer in the Civil Rights movement. Birmingham in the late 1950s and early 1960s was sometimes referred to as "Bomingham."  As a little girl she could not go to certain segregated restaurants and movie theaters.  Yet her parents, strengthened by faith and hope, convinced her that someday she could become President of the United States.  She became, of course, Secretary of State, a position very few would have thought attainable by a black girl from Birmingham in the 1960s.
As I reflect on this great paradox, that out of struggle comes stronger faithfulness, that then gives a foundation and a succor for further struggle and for greater faith, until the day that we go home to be with the Lord, it is often the case that it is in the simplest of words that the paradox is understood and affirmed.

As a little girl, my grandmother's favorite spiritual was "Nobody Knows the Trouble I've Seen."  The words to that spiritual affirm this great paradox.  I didn't really understand it at the time as a child, but I can remember time and time again over the last several years, having it come back to me very powerfully.  "Nobody knows the trouble I've seen.  Nobody knows like Jesus. Nobody knows the trouble I've seen.  Glory hallelujah."
_____________________________________________________________
See Dr. Condoleezza Rice's talk at the 2012 Silicon Valley Prayer Breakfast, Her talk begins at 2:22 minutes.
Her books include: Condoleezza Rice:  A Memoir of My Extraordinary, Ordinary Family and Me and No Higher Honor:  A Memoir of My Years in Washington.