The tragic shootings of African-American men and police officers in Dallas and Baton Rouge are heart-wrenching.  People of all races in America wonder when these events will stop and true race reconciliation can take place.
Most people would acknowledge that there has been considerable progress since the Jim Crow days and the racial strife of the 1960's. Those of us in Silicon Valley pride ourselves on the diverse culture in which we live in apparent harmony with people of all races. But is that completely true and is it enough?
The racial events over the last few weeks have prompted pastors in many Silicon Valley churches to address the issue. At Menlo Church, for example, Condoleezza Rice was invited to offer a prayer for our nation.
I attend a wonderfully diverse church – New Beginnings Community Church — led by an African-American pastor, Hurmon Hamilton. It is truly an uplifting experience to worship and engage in small group fellowship in this church. In his recent Sunday messages, Pastor Hamilton challenged our congregation to become part of the solution. It is a challenge, I suggest, that readers of this blog consider taking up as well.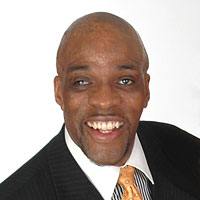 Pastor Hamilton emphasized the importance of relationships. He challenged each of us to reach out to others of a different ethnicity and listen to their story and share our stories as well.  He also recalled his own painful experiences related to race. In his message on July 10, he described an incident in which he was confronted by police in San Francisco with their weapons drawn as he was pulling into his driveway, returning from church. It was a case of mistaken identity.
On the other hand, he told how two white teachers changed the trajectory of his life. One was a third-grade school teacher who fought with school officials to get him out of special education into a mainstream classroom; the other was a high school teacher who encouraged him and helped him turn his life around.
In listening to each other's story, Pastor Hamilton suggests that with humility we acknowledge the other person's pain; we stay away from criticizing comments; we pray together and stretch into each other in a new way. These conversations can take place one-on-one, in family gatherings, and in a small group.
In a small group, I had the opportunity to hear the fascinating perspective of two black men who work in law enforcement. At a family gathering last week, I asked my 85-year old African-American brother-in-law, David Richardson, about his experience. He discussed the discrimination he faced in the Army. The commander of an infantry unit stationed in Japan refused to accept the transfer of David and his black colleagues to his unit. Instead, David was assigned to ordnance and ammunition duty. The infantry unit that David had hoped to join was called to fight on the front lines in Korea. David jokingly acknowledges that discrimination likely saved his life. The soldiers in that infantry unit that refused him suffered heavy losses. Although he is happy to be alive and went on to a successful career in the Army, achieving the rank of Major, the pain of discrimination remains.
In his message on Sunday, July 17, Pastor Hamilton quoted John 1:1-5 (NLT).
In the beginning the Word already existed.  The Word was with God, and the Word was God. He existed in the beginning with God. God created everything through him, and nothing was created except through him. The Word gave life to everything that was created, and his life brought light to everyone. The light shines in the darkness, and the darkness can never extinguish it.
The 'Word" in these verses, of course, refers to Jesus. Pastor Hamilton emphasized the hope we have in Jesus. Jesus "brought light to everyone." He is "the light that shines in the darkness" and "the darkness can never extinguish it." Faith in Jesus and love are the hope we have in this fallen world filled with evil. In the parable of the Good Samaritan – Luke 10:25-37 — Jesus challenges us to "love our neighbors as ourselves."  Pastor Hamilton's message reminds us that our neighbors include everyone, including people of other races.
Will you take up the challenge to reach out to others?
To see the video of Pastor Hamilton's full sermons, click on the links below.