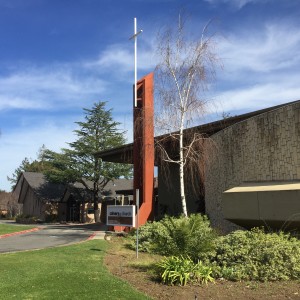 Many people in Silicon Valley are indifferent to local churches which they perceive as islands not relevant to their communities. And some perceive Christians as judgmental and hypocritical. Rather than shy away from these perceptions, Calvary Church Los Gatos engages in activities to serve the community and help change the way people think about Christians and the church. Calvary's leadership team works to break down the barriers that have built up over time, similar to other churches such as Raidant – more here.
How is Calvary doing this? Under the leadership of Rev. Bob Thomas, Calvary looks for needs within the community and finds ways to meet them.
Bob Thomas, Lead Pastor at Calvary Church Los Gatos
Rev. Thomas grew up in Southern California. He is the son of a seminary professor and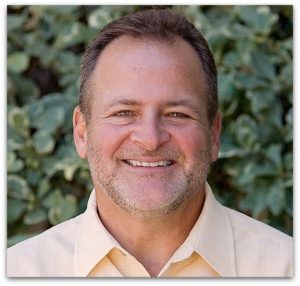 came to faith as a teenager. He walked away from the church for a period, feeling like church was little more than a list of rules. "I thought I was walking away from God," he says, "but really I was walking away from that portrayal of Him." He was simply walking away from what he perceived as a legalistic institution. In high school through the mentoring of Christian athletes who represented the love of Christ, he came back to faith and committed his life to God. Going to listen to a motivational christian speaker also helped him to reaffirm his commitment to God.
Thomas attended Biola University where he also competed as a wrestler. He went on to get a Master's of Divinity degree at Talbot Seminary. Thomas met his wife while in college and started his ministry 32 years ago. In his career, Thomas served at churches in the East Bay, Fresno, Pasadena, and Chicago.
He returned to California in 2003 when he accepted the lead pastor position at Calvary Church in Los Gatos. Thomas was attracted by the opportunity to reach the largely secular Silicon Valley community and the prospect of making a difference in the church. Calvary, he says, had a rich heritage but needed "retrofitting." "This was a church with captains of industry – people who understood innovation and entrepreneurship." But the church had lost its entrepreneurial spirit. "It was time to invigorate that again."
The Transformation of Calvary Church Los Gatos
Due to his personal experience, it was especially important to Rev. Thomas that Calvary represented the love of Christ, rather than a legalistic institution. One of the first things Rev. Thomas did when he arrived at Calvary was to lead his staff and Elders in a Bible study on the life of Jesus. Thomas remarks, "I thought there was much for us to learn about how Jesus engaged His culture. We had become a little walled-in, a little hermetically sealed as a ministry."
The church leaders then conducted a video survey of people in the community about their perception of Christians, and the church in general, to determine their needs and interests. In addition, Thomas and some of his staff members met with political leaders to ask: "What is needed and how can the church help?"
One need expressed by the mayor at the time was the lack of resources for trash pick-up. In response, Thomas rallied the church and 800 people for a "Stash the Trash" day.Thomas says, "We mapped out the whole town, jumped in cars, and walked streets to pick-up trash — from blue collar to CEOs. It was an amazing picture of the Kingdom at work."
In a separate effort to serve the community, the church canceled worship services for a weekend to sponsor a walk to raise support for AIDS research.
To better understand perceptions and to educate the congregation, Thomas and the church leaders tried something innovative; they assembled a panel of four non-believers for interviews at the weekend church services. "The members of the panel were very frank," says Thomas. "We got our eyes opened to their views and the needs around us and the value that comes from modeling Christ."
Over the next several years, the church developed several ministries to serve the community. For example, it opened its gym to the community for sports activities, including a basketball league that serves 800 children and youth annually, In addition, the church started a food pantry called "House of Hope" for those in need. Today, Calvary houses a much sought after preschool and offers a recovery ministry for those with alcohol, drug and other addictions, as well as for people suffering from divorce and grief.
The church continues to encourage its members to be entrepreneurial. One member with a special-needs child, for example, was encouraged by the church's leadership to open a respite program and other activities for the special-needs children and their parents.
Changes Bear Fruit
The focus on service and relevance has made a big difference in the church. Not only is it making a difference in the community, it has added weekend worship services, including a First Friday Recovery service one Saturday and one for non-English speaking Korean people. On an average weekend, 1,500 attend services at Calvary.
Thomas also notes he and the church leadership wanted to make the church "more approachable." It describes itself as a church for "ordinary people", meaning people who do not have to be spiritual superstars to engage in church activities. Its worship services are designed to help those curious about faith and perhaps unfamiliar with the Bible and Christ's teaching. "We wanted to take the idea that there's an upper echelon of people that Christianity works for and get rid of that," says Thomas. "We talk a lot about how we are all in the same mess of life together." Thomas and the other preachers do not, however, compromise biblical teaching. He says that they present the gospel clearly and carefully, but also make it understandable for those at the beginning of their journeys with God.
Faith in Silicon Valley
Thomas recognizes the challenge of reaching people for Christ in Silicon Valley. At the same time, he is encouraged by the desire for cooperation among pastors and churches to serve God and the community, and the potential partnership with business leaders initiated by the Transforming the Bay with Christ (TBC), a movement started by VMware CEO Pat Gelsinger. TBC's goals are to unify churches and believers, to serve the needs in the Bay Area, and to facilitate the starting of more churches.
Calvary Church's proactive approach to engage the community is making a difference. Its mission statement aptly summarizes its focus: "Helping ordinary people learn to walk like Jesus walked by loving God, loving people, and serving His world."
__________
Story by Skip Vaccarello and Christina Richardson