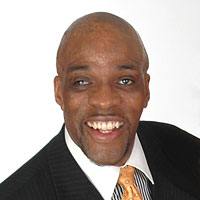 Hurmon Hamilton is a gifted preacher and an effective leader of Abundant Life Christian Fellowship (ALCF), a large, uniquely diverse church located in the heart of Silicon Valley.   Hamilton joined Abundant Life in late 2011 from Boston where he led the Roxbury Presbyterian Church for 17 years.  Among other activities in the Boston Area, he was an adjunct professor at the Gordon-Conwell Seminary and at the Harvard Divinity School and led the Greater Boston Interfaith Association, a group he helped start.  Hamilton has also had the opportunity to lecture at Yale and at Princeton.

A Life Transformed
Hamilton's career success is extraordinary given his early life experience.  He was born in San Francisco, but abandoned by his father.  At the age of 6 months, he contracted an impetigo rash.  Unfortunately, young Hamilton was allergic to the medicine prescribed.  The reaction scarred his scalp and nearly killed him.  He spent the next year in the hospital.  His mother, overwhelmed with caring for him, decided to put Hamilton in an orphanage.  Hamilton's grand aunt intervened.  She and Hamilton's grand uncle, a Baptist minister, agreed to raise him in their home in Louisiana.
For the first 8 years of school, Hamilton was identified as a special needs student.  He was failing and often in trouble.  Hamilton credits Jesus, his grand aunt and uncle, and one particular teacher with helping him get on the right path.
Faith Background
Hamilton accepted Jesus as Lord and Savior at a revival when he was in the eighth grade, "But I like to say, it took two years for Him to make the trip from my heart to my head," says Hamilton.
Even after accepting Jesus, Hamilton continued to get into trouble.  In tenth grade, after a fight over a girl, he had an epiphany.
I knew that my grand aunt and uncle would be devastated by my behavior.  I went into the boys' bathroom and prayed to Jesus, "I know scripture says that you can move mountains.  I don't need you to move mountains, but I need opportunities.  I will bust my backside if you will help me do three things – be on the stage with the honor students when I graduate  — which was impossible given my grade point average at the time — go to college and let my grand aunt and uncle know that they haven't wasted their lives on me.
Hamilton left the bathroom and went to his library science class at which the teacher informed him that due to his bad behavior she had transferred him to a history class.  The history class was taught by the toughest teacher in the school.  Hamilton comments,
At one point, I raised my hand to say something funny in answer to a question.  To my surprise, I gave the correct answer.  The teacher took 10 seconds to affirm me and then said, "Boy, you stop acting like a fool, go home and study and someday you could be somebody." I believe it was the voice of God speaking to me through her.
Hamilton studied hard and discovered that he loved history.  By the end of the year, he was one of the top students in his class.  He entered a history essay competition and won the regionals.  He went to the nationals in Washington D.C., but didn't place.  He vowed to do better the next time.
At graduation night, Hamilton recalls,
The principal called me to the stage with the honor students, although I was only a "C plus/ B minus student."  The principal announced that I had won first place in the national history essay competition and with it won an all-expenses paid trip to Hong Kong.  My grand aunt and uncle were in the audience.  They knew at that moment that their lives weren't wasted on me.
Hamilton went on to earn a bachelor's degree from Grambling State University and a master's degree in theology from San Francisco Theological Seminary.
Abundant Life Christian Fellowship
The church he now leads, Abundant Life Christian Fellowship (ALCF), stands out among other churches for its diversity.  Dr. Martin Luther King Jr. once commented during the height of the Civil Rights movement in the 1960s that the most segregated hour of Christian America is 11:00 on Sunday morning.  To a great extent that is still true in America, as people tend to self-segregate.
ALCF is an exception.  Its 2,500-3,000 weekend attendees form a diverse group of people.  Ethnically its congregation comprises large numbers of black, Hispanic, Asian, and white attendees.  It has a mix of economically poor, middle class and wealthy worshippers.  Company CEOs and former prisoners worship together as do a mix of people who are politically liberal and conservative, Democrats, Republicans and independents.  And the church hosts vibrant programs for people of all ages — children, teenagers, young adults, adults and seniors.
What makes the story of ALCF particularly remarkable is that its diversity was unplanned.  Hamilton observes,
It seems God just decided that He was going to do something different.  He was going to reach Silicon Valley and thought He would start with ALCF.  He won't end with us, but did provide a picture of just what God wants us to do.
Focus on Reaching Silicon Valley
ALCF's focus is on reaching Silicon Valley for Christ.  Its mission is "to make disciples, build families and transform communities."  Its worship services both challenge long time believers to act on their faith and encourages seekers to receive Christ as their Savior.  ALCF hosts annual Easter outreach performances, which are Broadway-like in quality, to attract new followers of Christ.  ALCF has active prison and homeless ministries and supports missionaries abroad as well as non-profit organizations in the community.  In a spring 2013 focus on community transformation, over 600 additional people committed to volunteer at community service organizations.
Views on Faith in Silicon Valley
Hamilton perceives that many people in Silicon Valley, unlike other areas of the country, do not presume there is a God.
That makes the context and culture different in subtle ways.  And for some, Christianity is not held in high regard.  Many have not encountered Christ personally or have encountered a counterfeit Christ – a corrupted image of Christ and broken expressions of Christianity. The challenge for the church is, therefore, different.
At the same time, Hamilton recognizes that people in Silicon Valley are thinkers.  "Their hearts may be closed but their minds are open.  In my preaching I come from the perspective of the non-believer," says Hamilton.  He credits his experience at the more liberal thinking San Francisco Theological Seminary for helping him to understand those who are skeptical of Christianity.
Although skepticism abounds in Silicon Valley, Hamilton ends my conversation with him on a note of optimism.
I am hopeful because ALCF exists with its diversity here in Silicon Valley.  I am hopeful because there is a coalition of top business leaders and pastors coming together to make a difference in Silicon Valley.  And I am hopeful because I see the movement of God on college campuses in the area.
____________
Also, see June 12, 2014 story:  New Beginnings Community Church:  Reaching Out to the Bay Area