In my April 3 post, I wrote about recent events that show how God is working in Silicon Valley. A PBS television show "Religion and Ethics Newsweekly" that aired the weekend of April 4th, highlights the contrast between the typical values of Silicon Valley entrepreneurs and the new breed of Christian entrepreneurs that are rising up.
I was interviewed for this program as were Pat Gelsinger, CEO of VMware and Neil Ahlsten, CEO of Carpenter's Code — the developer of the prayer app Abide. It is a neat segment that is well worth watching. Let me know what you think by leaving a reply below.
Click the image below to view video. The program follows a brief advertisement.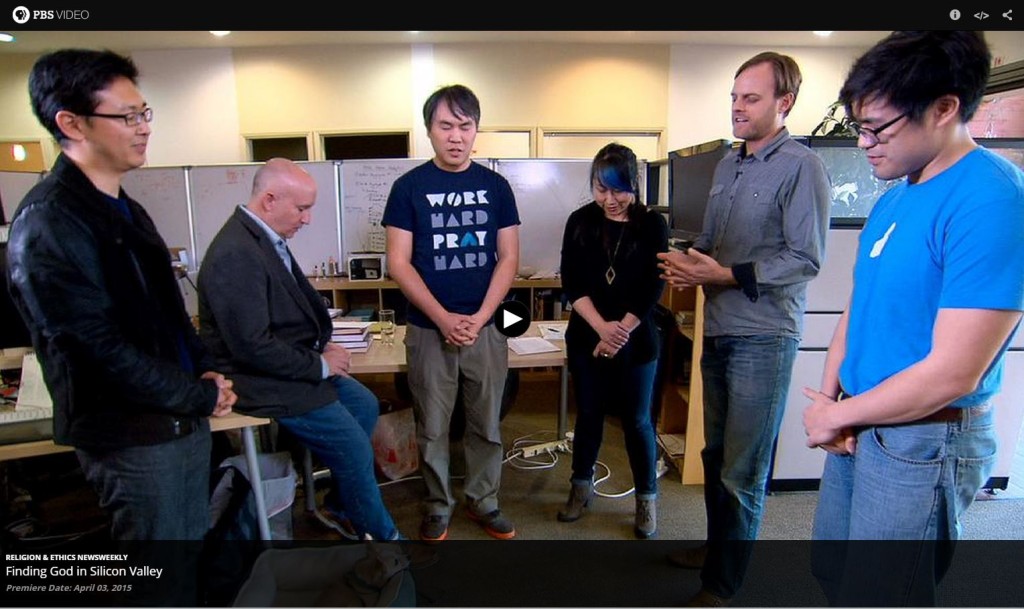 View Video